Why did you decide to volunteer with Kaya Volunteers in South Africa?
Ellen: I did a lot of research while planning my trip. I chose to work through Kaya for our volunteer leg of our trip and Kaya offered an amazing opportunity to get up close to the 3 cheetahs raised from cubs. The cheetah was my son's "favorite" animal when he was just a boy and I wanted to get him a chance to experience that particular volunteer opportunity.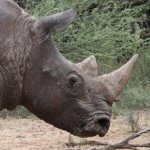 Describe your day to day activities as a volunteer.
Ellen: Activities consisted of: food prep and feeding of all the animals, cleaning enclosures, taking the cheetahs hunting (seriously!), processing the wild game caught by the cheetahs, taking down fences and clearing the property of broken glass and trash that the rains bring in.Travis and stayed in a bedroom with twin beds. We ate meals as a group. We each prepared one dinner.
What made this volunteer experience unique and special?
Ellen: I combined a trip to Addo elephant reserve which Kaya made arrangements for us. I booked a week for us in Kruger National Park after our volunteering segment - I know I will be coming back for years to come.
How has this experience helped you grow personally and professionally?
Ellen: This was my second trip to Africa (Kenya) and sharing this experience with my son was amazing and will provide memories for a long time to come. I tells everyone now that they don't have to take out a 2nd mortgage on their house to go to Africa. The cost of volunteering was so inexpensive and booking our trip to Kruger was crazy affordable!!!