What originally inspired you to intern in Belize with ProWorld?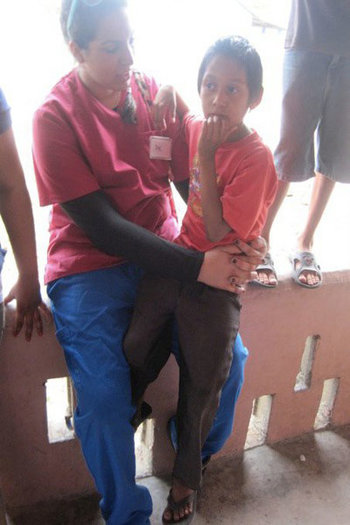 Prabjot: My university works with ProWorld through their various Study Abroad programs. In my sophomore year, I decided to go with my school on a spring break study abroad trip to Belize for a Hands-On Health Care project through the service corps. I enjoyed my time and felt I had gained a lot of useful experiences. Learning quickly that ProWorld is an organization that is safe and easy to work with, I decided to go back to Belize through their organization as a Health Intern in the summer of 2011.
Describe your day to day activities as an intern in Belize.
Prabjot: As an intern with ProWorld in Belize, I was able to get a real taste of all things health care. For a couple of weeks, I worked on a public health project, raising awareness about diabetes and healthy food choices. Diabetes screening was also a part of our outreach program as we tested the blood pressure, the blood glucose levels and the BMIs of the patients that came to our clinics. I was also able to bring in my personal dental project where I was able to teach young and old alike proper brushing techniques and hand out dental products like children's toothbrushes, hand-outs on healthy oral hygiene habits, and toothpaste.
I also spent time in the community hospital, called San Ignacio Hospital, to help with the flow of patients in the emergency room and non-emergency clinics. The experience I gained there was like no other. From learning to suture, watching a live birth, and even inserting my first IV, I learned what it really means to work in the medical field.
Being an intern for a month in the country, I was also able to infiltrate the culture as I lived with a Belizean family and met so many kind locals that let me peek into their day to day life. I learned about the typical family structure, the education system, customs and traditions, and even picked up some local lingo they call kriole (a pigeon form) too.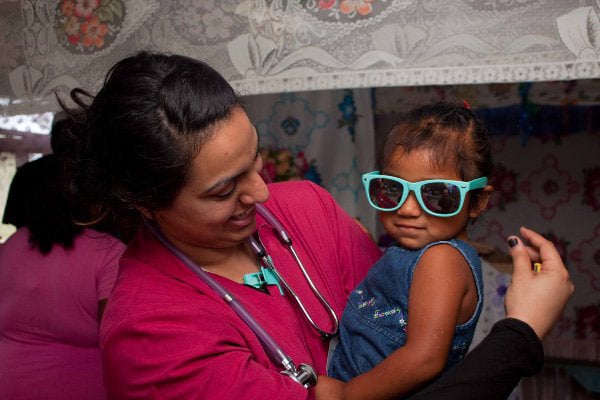 How has this experience impacted your future personally, professionally, and academically?
Prabjot: Before my internship, I had had some experience in the American health care system, as I had volunteered in emergency rooms and clinics. I have been interested in working in the medical field for some time now but not quite sure in which facet. I had been taking part in clinical research at my university and was considering a career in researching new discoveries in the human body. However, my passion always lied within helping the impoverished of the world. I always wanted to help in some way in alleviating the health implications that come with poverty. During my internship, I learned, through talking to many people in the hospitals and public health clinics, what people feel stresses them the most. From affording expensive medication to finding the time to cook balanced meals, that passion to help the needy came back to me.
After my experience, I am now more certain than ever what I want to do. My hope for the future is to work with health administrations in impoverished countries and help provide more efficient and useful health care to their public. Whether it is about connecting the great wealth in western countries with third-world hospitals, or creating better training programs for health care providers in these countries, I will make a positive change! There is nothing I can do to repay ProWorld for this new-found passion and drive to do good in this world from my experience in Belize.