Why did you decide to volunteer with IVHQ in Kenya?
Domonique: It's been my lifelong dream to travel Africa. For as long as I can remember I've wanted to traverse its plains, experience its cultures and live with its peoples. As an adult, this translated into volunteering and as close as it gets to calling Africa home. My search started online, looking for an organization that was affordable, had a proven track record and offered placements in remote parts of Africa where culture and tradition is still lived. IVHQ ranked high on Google and offered teaching in Kenya's Maasai Land. I poured through a few reviews, picture galleries and joined their Facebook group, but was basically sold instantly. With more than 15,000 active members (at the time, now it's more than 17,000) surely they'd got it right? And they have.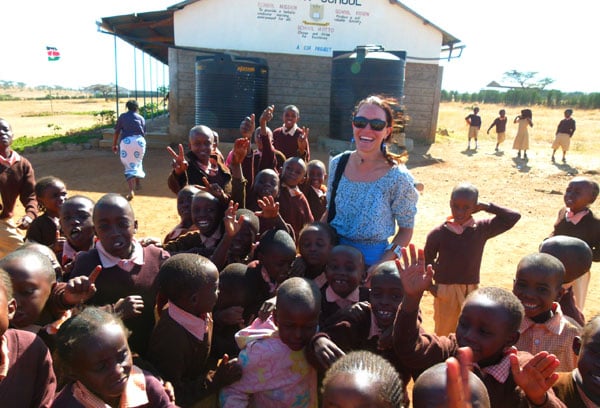 Describe your day to day activities as a volunteer.
Domonique: Nick and I aren't teachers at home - far from it - so it's fair to say we were both apprehensive about what to expect. Any concerns however, quickly dissolved in the warmth we received from the teachers, students and parents alike. They were just happy to see us there and have an extra set of much-needed hands to help!
We were welcomed with a song and within 5 minutes the first class was ours. We started teaching about Australia, which was a hit, and geography soon became one of regular (and most popular) classes. We taught years 2 to 6 everything from maths and english to singing, baking, games and sport. The kids were so engaged and their zeal to learn was inspiring. Mostly, they just wanted to be with us and learn about where we were from and our games, foods and family at home.
We walked about 3km each way to the school and were greeted by their happy, smiling faces every morning. They'd also walk part of the way home with us. On weekends, we travelled independently, with other volunteers and visited other programs offered by IVHQ. If you go with IVHQ, don't miss their Outreach Weekend where you manage food handouts in a number of slums and camps across northern Kenya.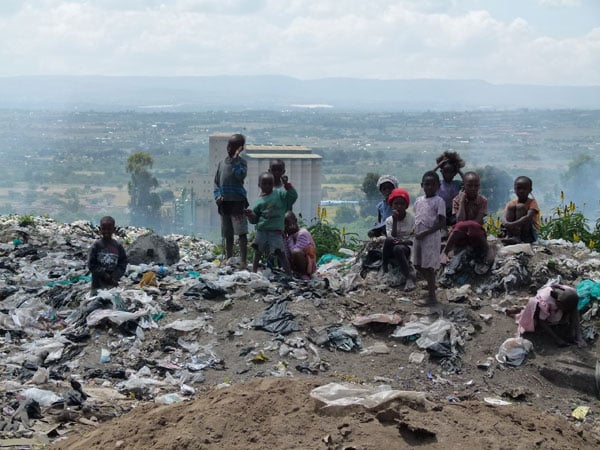 How has this experience impacted your future?
Domonique: I've traveled to some far flung parts of the globe, but it took me a good couple of weeks to readjust to life after Africa. It was raw, and at times tough, but the people and kids really get under your skin. It reinforced why we sponsor our sponsor child Diouf in Uganda and how a little can really change lives. Nick and I are still in contact with our host family and the students in Kajaido and they remain ever-present in our hearts and minds. We'll go back one day, but for now we'll support them from afar.