Why did you decide to study abroad with AIFS at Veritas University?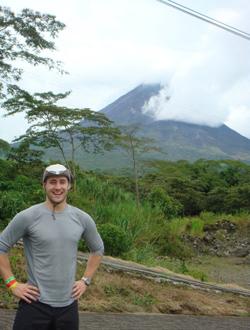 Frederic: I chose to study with AIFS because they offered a program that included both Spanish immersion and coursework focusing on environmental ecology. I found no other reputable program with both areas of study available. As an Environmental Science major, it was very important to me to find a program that would augment and broaden my understanding of earth systems and ecology. Current science has shown that the fate and wellbeing of humanity is interdependent on the fate and wellbeing of those very ecological systems. Human civilization is degrading and overexploiting these systems to our mutual destruction, and I very seriously wanted to experience these realities from a new perspective and a new culture.
What made your study abroad experience unique and special?
Frederic: So many things made my experience in Costa Rica special! I loved staying with my "Mama Tica" (Costa Rican Mom). She cooked for me every morning and night, chatted with me in Spanish, and brought me to the market and to fiestas with friends and family. I loved all of the opportunities to go bungee jumping, visit the coast and go surfing, go zip lining, sit in the volcanic hot springs, hike through the tropical rain forest…I will never forget all of my experiences from Costa Rica.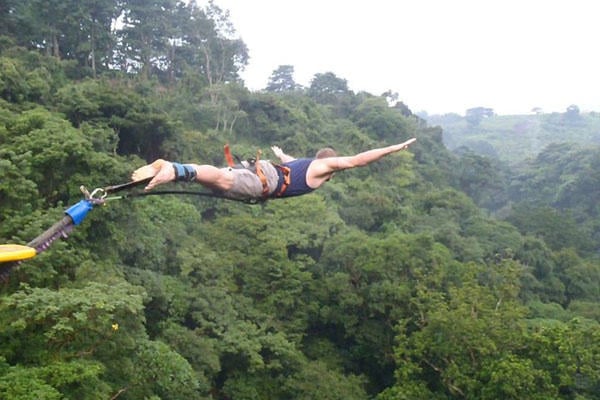 How has this experience impacted your future?
Frederic: Being able to say that I am proficient in speaking and writing Spanish, and simply having the cultural experience abroad is invaluable to my resume. Studying abroad in Costa Rica has been so interesting and appealing to everyone I interview with. Now that I am graduating and applying to law schools, I am constantly being asked about my experience. I am certain that studying in Costa Rica helped me be admitted to the School of Law at the University of Washington, a top seven public law school in the U.S.