Why did you decide to study abroad on the Cazenovia-Canterbury program?
Erich: My decision to study abroad at Canterbury Christ Church University was a simple one. Being an international studies major, I am always looking for ways to travel and finding the opportunity to live in England for three months without taking time off from school seemed like a no-brainer. I knew that I would take the opportunity to study abroad through the Canterbury-Cazenovia study abroad program from the very first day I enrolled at Cazenovia as a freshman.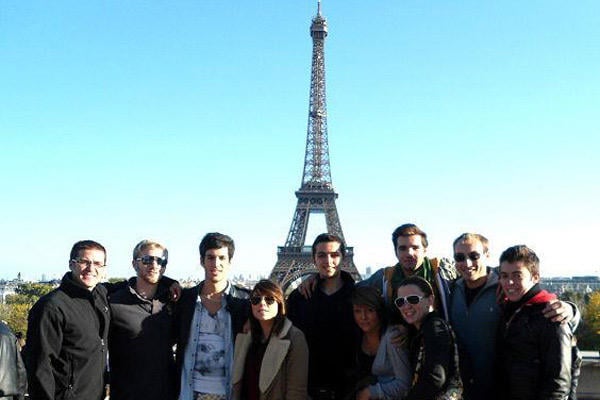 What made your study abroad experience unique and special?
Erich: My time in England was unique to the rest of the Cazenovia crew during the fall of 2011. Being my first time in England and Europe in general I took the opportunity to experience all of the unique opportunities England has to offer. At the student level I cherished the opportunity to live amongst amazing Europeans. Our house immediately became a family as we celebrated our weekly family meal; the special occasion where we were able to sample the delicacies of the chef's nation. Apart from that, traveling to Paris to live at the home of one of my roommates was a unique opportunity that I had to enjoy. Becoming a Parisian for the 5 days we were there was an experience I will never forget.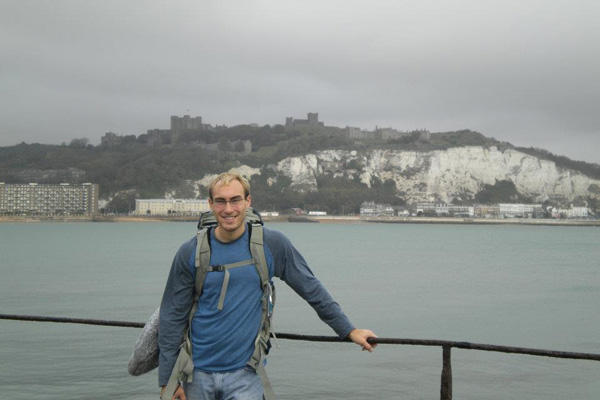 How has this experience impacted your future?
Erich: In the classroom, I was able to experience a new education system totally different than that of America. Having each class once a week for two hours allowed me to stack every Tuesday and Wednesday with classes so I was able to enjoy five day weekends when my school work allowed. Learning from opposing viewpoints about international politics, ethics and world religions gave me a valuable insight into how others think about such important issues.
This experience was invaluable for someone seeking a career in International Studies. Being my first time learning and living at the international level gave me the confidence that I can survive thousands of miles away on my own. I now understand that the world is not always what the media portrays it to be and that the only way to truly understand international issues is to get out there and experience them first-hand. I am glad that I chose to participate in the Cazenovia-Canterbury study abroad program despite having many nerves and anxieties that were lying ahead of me in England. Such an experience is invaluable to young adults both professionally and personally no matter where the study abroad program may take you."