Why did you decide to study abroad at Canterbury in the UK?
Kimberly: I never really thought I would have the opportunity to travel abroad or even study at a different institution as an undergraduate. I had heard about Cazenovia College's study abroad program my freshman year, but really did not give it much thought until sophomore year.
Cazenovia College President Mark Tierno was sitting at the same table as me at a College event when he started talking about a great opportunity to study at Canterbury Christ Church University for a semester. After listening to President Tierno explain the program and tell a few stories from students who had been through the program in the past, I was sold on the idea of applying.
I discussed the idea with my parents to make sure it would be possible financially, and then I discussed my courses with my advisor to make sure I could fulfill my requirements. Everything just fell into place. I applied and before I knew it I was packing for my three months across the pond.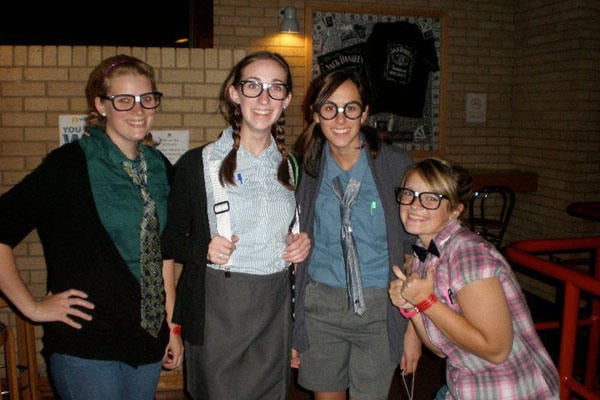 What made your study abroad experience unique and special?
Kimberly: I was nervous to travel outside of the country for the first time in my life, leaving all of my friends and family members behind for three months. But I was able to make friends with students from my college that I had not met before, other American study abroad students, and some British students through our living arrangements and classes. Along with these friendships, I was able to travel to seven different countries and learn about a variety of other cultures from which I would otherwise have been sheltered.
Growing up in Central New York, I have not been exposed to many other cultures and beliefs, so those three months offered me tremendous opportunities for growth and learning. I also was able to take an advertising class during which we visited the BMW mini-showroom and discussed with sales people all about the company needs. A group of us who were taking the class were able to build a sales pitch that was then given to the company. And even though we were not chosen for our advertisement, it was such a great opportunity that we were given. The hands on, real life experience will undoubtedly help me in my future career. There were many more great opportunities that our group were given and we made memories that will last for a lifetime.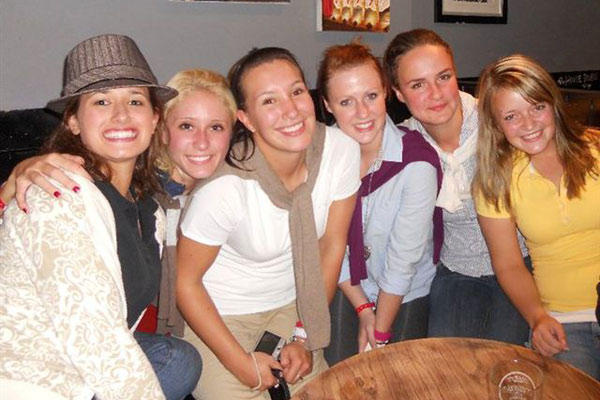 How has this experience impacted your future?
Kimberly: Ever since I came back to the States from studying abroad, I have been looking into going back for graduate school. Three of my friends who joined me on the study abroad program and I have been researching universities that offer postgraduate degrees in our fields of interest. We have all decided to apply to a handful of colleges in England because of the opportunity we were given through Cazenovia College.
If it was not for the study abroad program that Cazenovia College has with Canterbury Christ Church University, I would have never imagined searching for colleges in another country and possibly even living in England for a year to further my education. I hope this opportunity also falls into place, and we are able to learn and grow both personally and academically.