Why did you decide to study abroad with ISA in Florianópolis, Brazil?
Robbie: When I decided to study abroad, my primary reason was to put myself out of my comfort zone and challenge myself, and to go somewhere that had always interested me. I knew I wanted to go someplace tropical, with beautiful beaches, friendly people, and a rich and vibrant culture. I also wanted the challenge of learning a second language.
Traveling through ISA's study abroad program seemed like an ideal way to have this experience while fulfilling my college degree requirements at the same time (although academics were never a primary motivation for me to study abroad... I was much more interested in the cultural and personal experience). I also liked the idea of going to Brazil because I didn't personally know anyone who had been there before. This made it feel sort of like 'uncharted territory' to me and felt much more exciting than going to a more well-traveled study abroad destination for Americans, like Spain or the UK.
I found ISA to be extremely helpful, friendly, and professional. They really helped facilitate a positive and immersive experience during my whole time in Brazil. Everyone that I dealt with during the application process was very helpful and kind, and once I was in Floripa, I felt like ISA provided all the support and guidance we needed and kept us safe without restricting our freedom.
The site coordinator, Ihor, was in charge of our study abroad group and did an excellent job making sure everyone's needs were met, as well as being a remarkable friend and ambassador. Overall I thought ISA was an exceptional host for the program.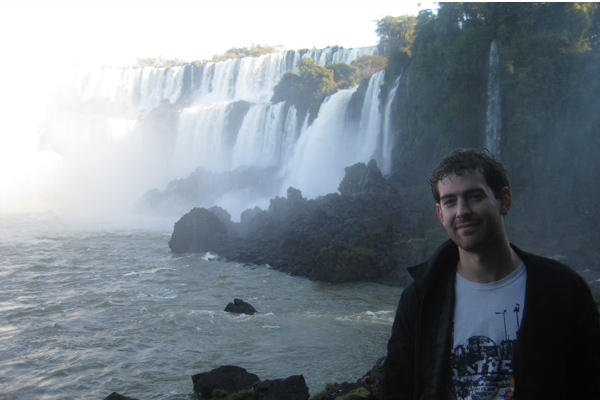 What made your study abroad experience unique and special?
Robbie: The best part of my time in Florianópolis was the people I met while I was there, particularly my host family and the lasting friendships that I made. Overall, the Brazilians struck me as exceptionally friendly and fun-loving people, with a wonderful and passionate attitude about life.
My experiences in Brazil also became richer and more rewarding as my ability to speak Portuguese improved and I could interact more with the locals, and as I got to know the island better. I really loved spending so much time on the beach (definitely take advantage of the warmer months, because it cooled off quite a bit during the last half of my semester in Floripa, eventually motivating me to travel up to the north of Brazil where it never gets cold), and I had a blast meeting new people and getting immersed in the unique and exciting local culture.
ISA did a lot to facilitate cultural integration by arranging several excursions to various places (both on the island of Florianópolis and on the mainland). They also helped me and the other students to improve our Portuguese, go out and meet new friends, and attend parties and events that took place at various times throughout the semester. ISA was also a consistently reliable resource whenever I needed help or wanted ideas for ways to further immerse myself in the local culture.
My host family was unconditionally kind and warm, and instantly made me feel like part of the family. I felt very comfortable and was well taken care of during my stay at their house, and it was great to feel like I had a home while I was still getting used to life in a foreign country.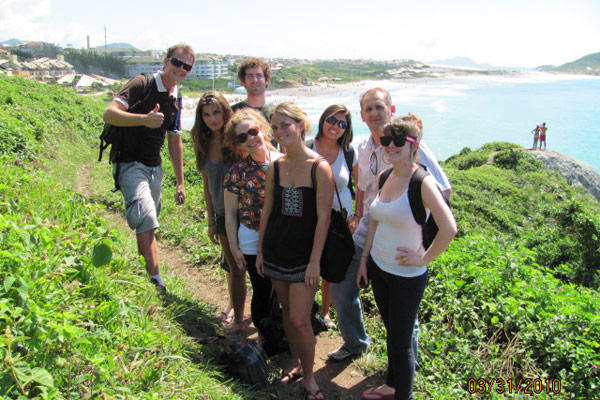 How has this experience impacted your future?
Robbie: My time in Brazil truly broadened my perspective of the world and my place in it, providing me with a much greater appreciation of the people, lands and cultures that exist outside my own homeland. It gave me the confidence I needed to pursue the things I truly value in life, and gave me a better idea of just what those things are.
I learned so much about myself- about my ability to adapt, to make new friends, to grow as an individual, and so much more that is difficult to put into words. It revived my desire to seek out new and novel adventures, and gave me a refreshed optimism and gratitude for the world in which we live and the opportunities that are available to us. Finally, it has given me a goal that I can work towards for my future - to return to Brazil as soon as possible, reunite with all the wonderful people I met while I was there, and continue my exploration of that rich and fascinating place.
I would definitely recommend studying in Florianópolis, it was one of the absolute best times of my life and I am very happy that I made the decision to study there. It's definitely an adventure, and an incredible challenge too, but completely worth it.