Why did you decide to study abroad with GlobaLinks at Kingston University?
Sierra: I was an Exercise and Sports Science major and always knew I wanted to study abroad. I did not have a lot of room in my curriculum to study a language so I focused my search to English-speaking countries. British culture is something that has always interested me and London is a great central location to make side trips all over Europe.
Kingston stood out to me because of their Sports Science program and how well it fit into my degree plan. The advisors at Kingston and the counselors at EuroLearn were so helpful with making my decision and helping me plan my trip.
What made your study abroad experience unique and special?
Sierra: My study abroad experience was unique, in my opinion, because of the people I met. It is impossible to study abroad and not meet people that will change your life forever. I traveled to several places in England and around Europe with people I met at Kingston and have remained close friends with them.
I also had the opportunity to study my field of interest from a new point of view, which has continued to benefit me as I pursue my career. My memories and experiences from studying abroad are special to me and remain my favorite part of college.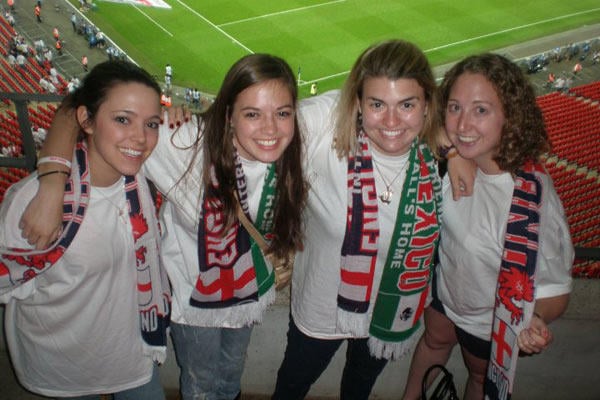 How has this experience impacted your future?
Sierra: The unique experience that I gained from my time in London helped me get accepted to Physical Therapy school because cultural competence and open-mindedness is such an important topic in health care today. I was able to complete my degree on time, thanks to the support of my university's advisors as well as the EuroLearn staff, who helped me choose courses that would transfer as required classes at my home university.
I am continuously looking for opportunities to go abroad again to continue learning about people and cultures. Studying abroad solidified my love of traveling and I am excited about tailoring my future to involve more new experiences, places, and people.