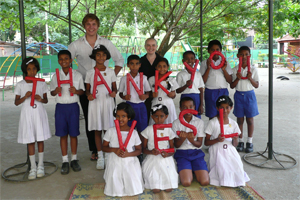 Why did you decide to volunteer with VESL?
Kath: I chose VESL because they offered the sorts of projects I was looking for (teaching English for about 3 months staying with a host family) and they were affordable. I was really impressed that VESL run an information and selection day, which is as much about the volunteer choosing VESL as it is about VESL choosing the volunteer. They are a very friendly, relaxed charity and yet they provide a very professional service. I felt very comfortable with the people who run it. Plus, the photos of Sri Lanka on their website looked amazing!
What made this experience unique and special?
Kath: The mix of independence and support was fantastic. There was always someone at the end of the phone/email if I needed anything. Yet I was very much able to make the project my own and do what I wanted to do with it. I loved living with host families. I've learnt so much about Sri Lankan, Indian and Thai cultures and seen some incredible places.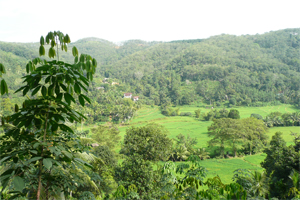 How has this experience impacted your future?
Kath: My volunteering with VESL has completely changed my life. I am much more confident now than I was before. My comfort zone is much bigger (and I didn't even notice it expanding). I am a better communicator. I am more tolerant of differences. I chose to do a teaching qualification as a result of volunteering with VESL. I've changed the direction of my professional life too. I'm now hoping to find a career in international development with a focus on education. VESL has opened my eyes to the world and opened my heart to some truly wonderful people.