Why did you decide to volunteer with Volunteers for Peace in Spain?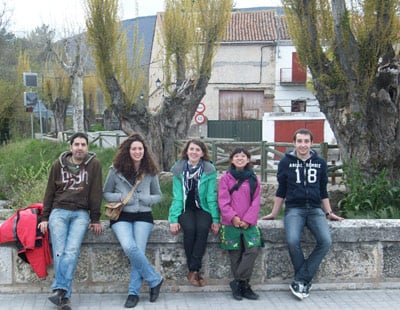 Blake: I decided to volunteer with VFP because I was looking for a way to volunteer abroad that was not too expensive. I looked dozens of programs, but VFP was the most credible, cost effective, and flexible of all of the programs.
What made this experience unique and special?
Blake: I have volunteered abroad previously, but this trip was special to me because I went on it completely on my own. I got on a plane alone and headed off to another continent where I knew nobody. Though I was a little nervous at first, I have to say, I am so glad I traveled by myself. I met so many wonderful people along the way and was able to immerse myself in the experience with no restraints from friends or family. I was able to do and see incredible things and learn about myself in ways I would not have been able to if I had been traveling with others. VFP is a program that allowed me to have this experience by partnering me with the incredible organization DeAmicitia.
How has this experience impacted your future?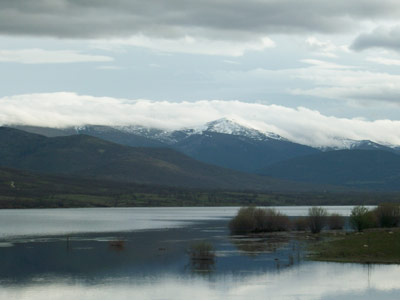 Blake: I learned so much through my volunteer project and other traveling I did while in Europe. I learned a lot about Spanish culture and learned about the cultures of the multinational volunteer team I worked with.
I would definitely consider myself a more worldly person from this trip. I was also able to greatly improve my Spanish. s far as resume building goes, this trip definitely allows me to stand out when it comes to applying for jobs, internships, other volunteer projects, and ultimately medical school.
Morning: The Spanish morning is a wonderful thing. The volunteer team and I would usually get up around 8:30 or 9, have a light European breakfast consisting usually of toast or biscuits with butter or marmelade and coffee. We would take our time to eat and then get working on the day's project around 9:30 or 10. The mornings in Spain were pleasant because the Spanish typically begin work later in the day, which means you can get up at 9 to be greeted by the bright Spanish sun. There was none of the hurried 6:30 am, I need to get to work before the sun is even up stress that makes up so many mornings in the US. The mornings were relaxed and enjoyable in Spain and full of excitement to get started on the day's volunteer work.
Afternoon: We were usually working in the afternoon, with the exception of the 3 days we had off to go into Madrid. We did a lot of different work De Amicitia, the sustainable rural-development organization we were volunteering for. We spent some afternoons making bee hives so the organization could make money in a sustainable way by selling honey. Others we hand plowed fields that the organization used to grow produce. Our biggest task was helping to do the set up and behind the scenes work for a triathlon that DeAmicitia was sponsoring because it brought positive attention to the area. The afternoons working for the triathlon we spent laying down matts, setting up barriers, clearing pathways, and transporting food. During the event, we directed athletes in the right direction and handed out food and water to the athletes at the finish.
Evening: Evenings were delightful, after working we would wash up, maybe take a nap and then start dinner. We cooked for ourselves so we would all get together and make dishes inspired by the multiple cultures that made up our volunteer group. We had Italian food some nights, French on others, and even Japanese. The other volunteers were wonderful cooks so every meal was amazing. When dinner was ready, we would all gather around the table and eat family style with pots and bowls full of food in the middle. We would talk, laugh, and eat and the sit around the table for awhile after, as is custom in many European countries to have a drink and chat. We would sit around until 11 or so and then make our way to bed. It was always a nice way to end the day.
Highlights: The highlight of my trip was definitely the people I met. I volunteered with people from France, Italy, Japan, Spain, and Slovakia and I was the only American. They were all incredibly nice and fun to be around and we really got to know each other over the 2 weeks we spent together. We would learn about each other's countries from each other and joke around with each other, like when Pierre, a French volunteer would say to me "so American" when I would take the last serving of food from the bowl at the center of the table. Though we all had our little cultural differences, we realized that we were all very similar and had a lot in common. I was really able to learn a lot from them and it was a pleasure to work with them.