What inspired you to teach ESL in Chile with English Opens Doors?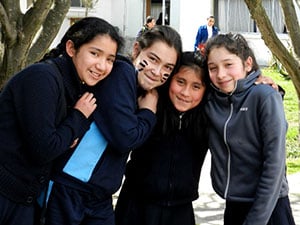 Kenneth: I really enjoy working with kids, I love English, and I wanted to travel while working as a volunteer, as well as stay somewhere different. All these factors led me to apply to join the English Opens Doors program in Chile.
Describe your day to day activities as a teacher in Chile.
Kenneth: I work with mainly high school students and help them mostly with their listening and speaking skills, as well as conducting various conversation classes. I am also involved in other English-based extracurricular activities and clubs such as The English Team (games, movies, conversation, pen-pal exchanges, etc), English Guitar Club (Students learn to play the guitar and learn new English songs and lyrics), and the English Debate Team.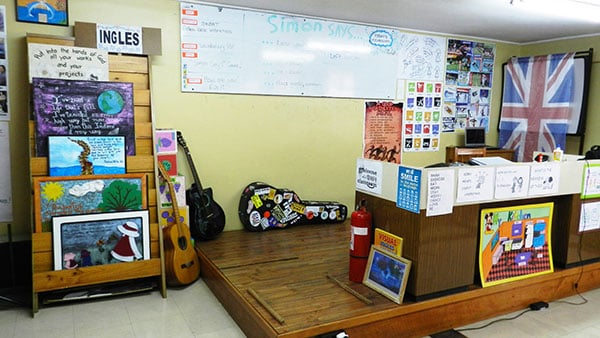 How has this experience impacted your future?
Kenneth: The experience has most definitely impacted all spheres of my life and I have gained valuable experience and people skills. Through working with kids of varying age-groups and also with many different types of professionals and other teachers I have learnt a lot about myself and about what it means to be a volunteer and a teacher.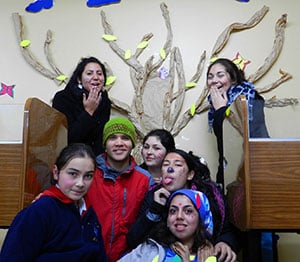 What is one piece of advice you would give to others thinking about teaching abroad?
Kenneth: Don't come to Chile with any strong-set preconceptions. Even though there is a definite cultural trend, Chile is still very diverse. Schools, host families, and volunteer placements can vary considerably. You need to expect that you may have to work with what you have and just make the best of any situation.
Students may not be motivated, or your working environment may not be ideal. However, even though it's going to be tough (yes, it's not going to be easy) it will be worth it in the end. After all, giving of yourself, your time, and your skills to help others is one of the best things one can ever do.
Morning: For me, a typical weekday morning means getting up at 07:30 and making my way to school, which starts at 08:20. I don't live far from school and so I often walk. Volunteers get placed in various types of school across Chile; I work at a technical all-girls high school. I have 2 hours of teaching before breakfast, which starts at 10:00 (which is late for me as I am used to eating breakfast at 07:00!).
Afternoon: My afternoon is spent teaching and lesson planning, with a 1hour lunch in between. I am required to teach 25hours in total each week, as well as making use of 10hours of planning time (of which 2hours are spent planning with the school's head English teacher). The additional 10hours also include time needed for extra-murals (after hours activities or clubs).
Evening: After classes I start my extra-mural activities and they typically take up about an hour each. I have my English Team for the older students on Tuesdays; my English Team for younger students on Wednesdays; and My English Guitar Club on Thursdays.
During all of these meetings I expose the students to a lot of English they would normally not get a chance to experience during class time. We learn about cultures from English speaking countries, talk about history, politics, and music. With the younger students I conduct a lot of meetings using art, games, and music as the level of English is a lot lower with the younger students.
I will usually make my way back home to my Chilean host family at 18:30.
Highlights: The highlight of my trip as a volunteer has to be working at the English Camps, as well as working with a group of 6 girls who were to participate in the national Debate Championships.
During the English camps you get to work with the students who are extremely interested in English and these kids have a much higher level of motivation than the typical student who you will come across in your classroom. You also get to work with Chilean University students, teachers, and volunteers - and the everybody basically has a whole lot of fun for a week AND the students are exposed to a whole lot of English.
The debates were great and you are left with a huge sense of satisfaction when you see your students performing in front of other people, debating in a language which is foreign to them, and seeing them improve with each day. It really is a rewarding experience.
The highlight of my overall experience has to be meeting all the new and wonderful people. Chileans as well as other volunteers. You get to work with, travel during vacations and weekends, and share with so many different types of personalities. That is something I really have come to enjoy and appreciate.
Also, a big highlight for me was being able to enjoy the natural wonders of Chile. From the snow-capped volcanoes, to the beautiful lakes, forests, deserts, and everything in between - I loved it all. The natural wonder in Chile is something you experience on a grand scale and it truly is magnificent.