What inspired you to teach ESL?
Gabe: What inspired me to teach ESL was my desire to get first hand knowledge of international education systems and the advantages and disadvantages of their system over my experience in my own education. This in depth understanding, that few experiences aside from teaching ESL abroad can give, allow for personal experience and unique knowledge. I was hoping to be able to use this knowledge I would gain in a unique way to help establish programs and systems that will promote the growth of higher education attainment on a large scale in the future.
I also desired to travel abroad and experience other cultures and meet new people. Teaching ESL is a unique experience that it allows you to make new international friends, while helping the community and your students grow.
Why did you choose English Opens Doors?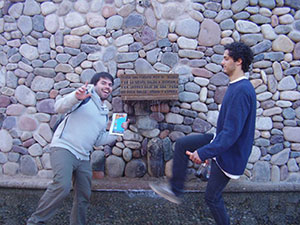 Gabe: I chose English Opens Doors because they seemed to have long program history of success. I was hoping English Opens Doors would provide a diverse range of experiences that would expand my world view and the program did just that! The Chilean culture is unique, diverse, and deep and I was so happy to be able to experience all this while teaching ESL to my students. Another reason I chose this program is because of the diversity of Chile's landscape. From the remote deserts of the North to the sprawl of Central Chile and Santiago to the bottom which is filled with high rising peaks and snow capped mountains. I thought this experience would allow me to travel to locations that I would never find another reason to, and it did just that.
I also chose this program because they are funded and sponsored by the United Nations Development Program and that is a program that I strongly support and have a desire to work for in the future. I felt this experience would set me on the right path towards a future of helping people to achieve their goals and to bring education to those who needed it. I also felt that this program would be great for me because they strive to place their volunteers with host families. Living with a host family was something that I truly wanted to experience in my life.
Describe your day to day activities as a teacher in Chile.
Gabe: My day to day activities began usually very early in the morning taking a bus to school from my host families house on the other side of the city. I worked in downtown La Serena, Chile but lived on the other side of town. My bus ride was at 6:30 in the morning among no other people of the same skin color or background as myself. The bus ride included a view overlooking the Pacific Ocean in the morning that I still miss and think about to this day.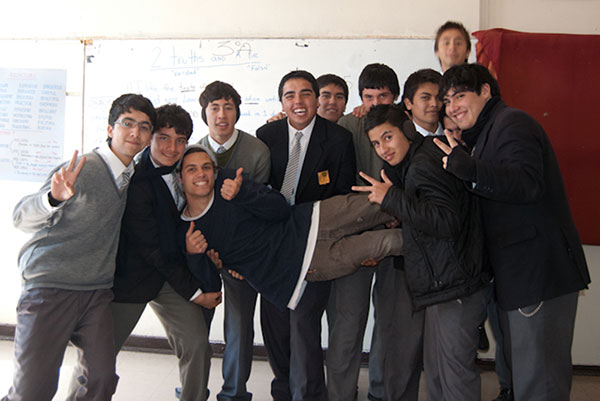 When I got to school I would grab coffee with my fellow teachers, talk to my students, grade papers, plan lessons and teach my classes. I loved working with my students and I truly felt and observed them grow as students and develop a passion for the endless possibilities learning the English language could provide for them. My students truly wanted to learn the language and that made me so happy to teach it to them everyday. I would try and create fun hands on activities for them everyday and my lead teacher at the school, Ramon, was one of the kindest and most helpful men I have ever met in my life. He was a father to me in Chile and my biggest ally in the experience and it was invaluable to have him on hand to talk to on a daily basis. I would wait after school and either take the bus home or meet up with my friends or go out for a drink on the town with my host brother Rodrigo. I would end the day with going home to my host family's house, eating dinner, reading my books and talking with my host brother who was my best friend during my time in Chile and is still a great friend to this day. On the weekends I would travel and take pictures and go to the beach and have fun with friends and my host brother.
How has this experience impacted your future?
Gabe: This experience impacted my future by creating opportunities for me to critically look my own education and my own background. This examining of my self has allowed me to direct my education and jobs towards things that I really enjoy and that require sacrifice to achieve. Personally this experience established the value of my own higher education and the drive to help others achieve their dreams and potential by helping them to achieve a goal of higher education. Professionally, this work experience has helped obtain jobs that I want because through this experience it has been proven that I really want to help make a difference and in the end, that is a lot of what matters. It has also helped me to give me experience in a job field that I really love and plan on pursuing and that has been potentially the most invaluable part of this program for me.
Academically, this program has given me the desire to pursue a field which will allow me to learn how to best implement and create academic programs that will help children learn in ways like this program. Finally, this experience also set in motion a plan to travel that I have pursued without fault since this experience ended. I want to travel more than ever now and want to experience everyone on earths situations and culture so that I can truly understand how to solve the problems that our world faces today regarding education and human rights issues. This experience was nothing but positive and has done nothing but positive things for me now and in the future. It created values and friends that I will never lose and for that I am so thankful.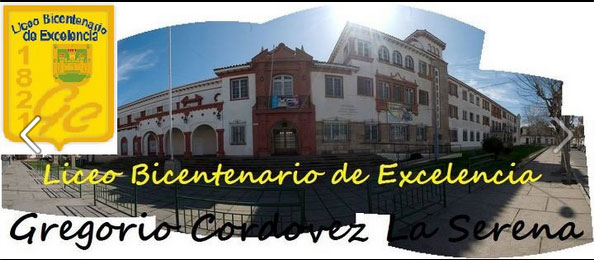 What is one piece of advice you would give to others thinking about teaching abroad?
Gabe: My one piece of advice to someone thinking to teach ESL abroad is to look in depth into the type of program you want to do and the location you would love to do it in. People will want to do it for many different reasons but truly understanding the reason will give you a great insight of how your experience will end up being and how it will change you. Look deep into programs such as EOD and how they work, where they place volunteers and how immersed you are in the culture. I would recommend English Opens Doors for all those reasons and more. The perfect blend of culture, experience, difficulty, and fun. Look into the program deeply and be willing to do things and go to things you are uncomfortable with. The people you will be surrounded by all have their own story and history and understanding that is as valuable as the teaching you will do. Work hard at teaching, and play harder in your free time.