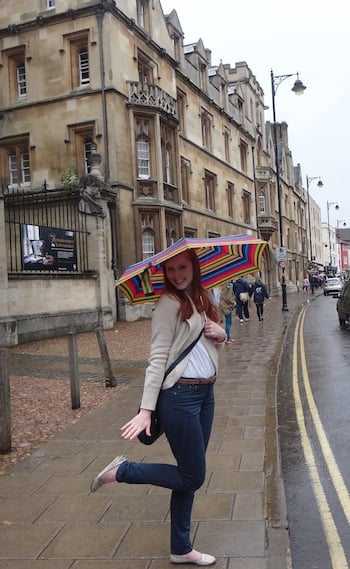 Why did you decide to study abroad with USAC in London, England?
Kelsey: USAC made my study abroad experience super convenient. Everything was set up for me - the price was fair and I didn't have to worry about trying to make sure the credits transferred, as USAC had an already-established relationship with my university (UCLA). USAC made the process simple and straightforward, and ultimately, possible!
What made your study abroad experience unique and special?
Kelsey: How many people can say they studied Shakespeare at the Royal Shakespeare Company or saw a live performance in the Globe Theater?! I also was pleased that our teachers and other faculty members were from UCLA; in this way, I could continue taking classes from them if I really liked them and their teaching styles. Likewise, I enjoyed that the majority of the other students in my program were also UCLA students. This was great because as an English major, I now always know someone in my classes and we can reminisce our "good ol' days" abroad!
How has this experience impacted your future?
Kelsey: This trip really broadened my horizons and forced me to realize the complexity and intrigue of Elizabethan Shakespeare. It also made me want to travel and experience new cultures even more. I'll go back someday for sure!