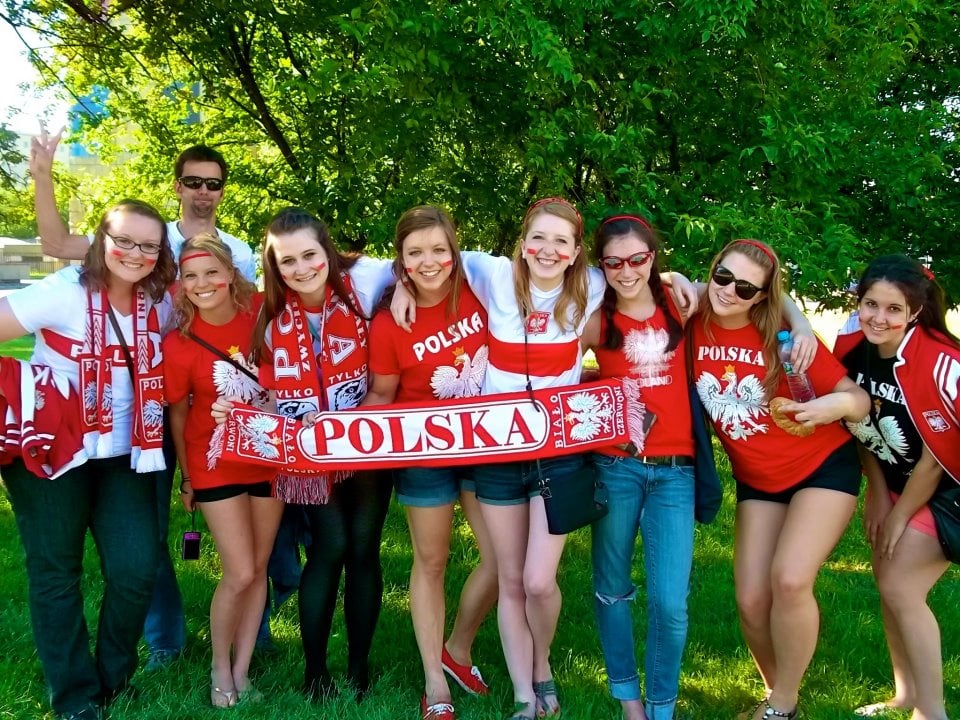 Why did you decide to study abroad with API in Poland?
Katherine: API's brochure happened to be on display in my school's study abroad office. It was also the only program that I found in Krakow, but what API offered was above other program providers. API makes everything accessible, and they answer as many questions as often as you want. It was comforting to know that while I was abroad I would have the support I might need.
What made this study abroad experience unique and special?
Katherine: I think Poland itself is a unique country and choosing to study abroad there was one of the best decisions I ever made. My experience was one that not many people can say they have had. Not a lot of students choose to study abroad and then choosing Eastern Europe, which isn't as popular as Western Europe, adds on another layer of uniqueness. Poland is an underrated country that many skip in their travels, but it should be a hotspot. Poland has delicious food, historical sites, and a fantastic culture.
What were some of the highlights of your trip?
Katherine: Going for a year was scary when I first decided to go, but towards the end I would have done anything for more time. So I think the highlight of my trip was connecting with the culture. I began so in-tune with the lifestyle in Poland that I felt like a local and someone who lived there. Connecting with the culture included trying new foods, traveling, and learning about traditions. I have since come back to America with a completely different perspective on life. I had the privilege to visit historical sites that show more history than anything in America. I also got to participate in unique traditions in Poland that don't exist here at home. Everything about my experience in Poland related back to the culture I got to experience.
What did you typical morning look like?
Katherine: My typical morning in Krakow consisted of walking to class. Most classes in Krakow are in the mornings, which is great because it frees the rest of your day up. On the way to class I would stop at this delicious bakery on the street my apartment was on. They have delicious, fresh baked goods. My favorite was a doughnut pastry that was glazed. I would also grab tea and then walk to class. It was a great way to start the morning. The walk from the apartment to class is about 15 minutes, about a mile, but you can take a tram 2 or 5 stops if you don't feel like walking. The classroom is also in the middle of the main market square called the Rynek Glowny in Polish.
Afternoon?
Katherine: My typical afternoon included checking out new restaurants to eat at because eating out is extremely cheap in Krakow if you stay out of the tourist areas. I tended to head back to this little restaurant called U Basi because it was my absolute favorite. After eating I usually wandered around. My first semester I did more exploring because everything was new, and my second semester I focused on seeing more historical sites. Also, the polish language courses are scheduled in the afternoons, so I would attend those. They are also about a 15-20 minute walk, so picking up sweets on the way were a common occurrence.
Evening?
Katherine: My typical evening usually included cooking with my roommates. We would have some friends over and cook with them on some occasions. Krakow has some of the best nightlife in Europe, in my opinion, and it is a great way to meet new people and create connections with the locals. So our evenings usually consisted of going out on the town. During the beginning of the semester we would try a new place every time we went out, but towards the middle and end we had our favorites. Some were more focused on sitting and talking while others had a more dance atmosphere. The clubs and bars are a short walk from the apartment and again trams are always an option! Some of our favorites were Afera, a dance club, Carpe Diem, which does karaoke, and Banja Luka, which was more sit down and really inexpensive.
How has this experience impacted your future?
Katherine: I have become a more independent person with a much higher value on life. I have a much more worldly view than before I went aboard. I also have more decision-making skills, problem solving skills, and the ability to juggle different things at once. Going abroad is a challenge for anyone. Going abroad makes you think of new innovative ways to get simple tasks accomplished. I had to figure out the best route to class, tram schedules, and daily tasks like grocery shopping while not understanding a single word of the host language. This enabled me to grow in communication skills and problem solving. I leaned how to take care of myself without have all the tools I had in America.