Term
Academic Year, Fall, Spring, Summer
View Other Details

Pricing

Price Details

Pre-Departure Services:

- Advising, @api Online Resources, Orientation Materials and Support, Peer Mentors, Social Networking, and Scholarships.

On-site Services:

- Airport Reception, Resident Director, API Center, On-Site Orientation, Housing (Including Meals and Laundry with Some Options), Tuition, Tutoring, Language and Culture Tools, Medical and Life Insurance, Excursions (Overnight, Day and International in some locations), Social and Cultural Activities, API Learning and Engagement Badge Program, Welcome and Farewell Group Meals, and Volunteer Opportunities.

Re-entry Services:

- Re-Entry Materials and Support, Post-Program Evaluation, Transcript, Alumni-Network, and Development Opportunities.

What's Included

Accommodation

Activities

Airport Transfers

Classes

Some Meals

Travel Insurance

Wifi
7 travelers are looking at this program
Students take courses at Jagiellonian University. Founded in 1364 by King Kazimierz the Great, it is Poland's oldest university and one of the oldest in Central Europe. Semester and students complete classes in English with visiting students in Jagiellonian's Interdisciplinary Program in Humanities and Social Sciences. The university offers Polish language and humanities courses (history, literature, philosophy, psychology, culture, art, and religious studies). Students can also take classes with Polish and international students that are taught in English in American studies, business, and communications, European studies, psychology, sociology and more. Summer students will take courses with other Americans and international students that focus on Central European studies and humanities. Whether students choose to focus on Polish studies or take classes in other disciplines, living and studying in Krakow provides an incredible education.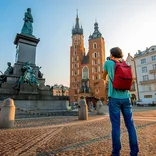 Students complete courses offered in English by the Jagiellonian University of Krakow's Department of Humanities and Social Sciences. This program is designed to encourage an exchange of ideas and experiences. The program focuses on the most significant issues of modern philosophy, anthropology, history, literary theories, art history and psychology. The main emphasis is placed on the modern and interdisciplinary character of 20th century cultural phenomena.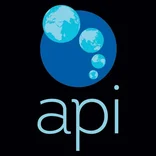 API Scholarships and Financial Aid Information
API awards approximately $500,000 in study abroad scholarships annually ranging from $250 -$1,000 per student.