Why did you decide to intern abroad with TIC TWO in Shanghai?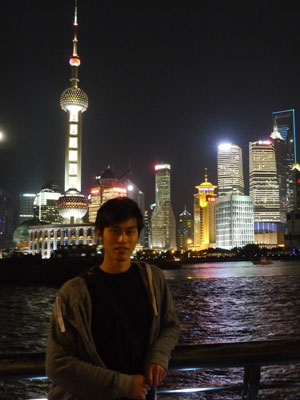 Kevin: I wanted to do something that was different, something that would really stick out in my CV and China was definitely the best choice to do it. With China's rapid economic growth over the past couple of years, it was definitely a very unique experience. Though the economy is slowing down now, there are still a lot of changes happening in China which is really interesting and fun to be a part of.
With China in mind, I began my search in finding an internship and what I found was TIC TWO. They stood out to me due to their very professional website and after talking to their staff, I was deeply impressed in their level of professionalism and how quickly they were able to organise an internship for me after such a short interview. The networks they have are incredible and so they were able to secure a position for me in what I was interested in getting involved in.
TIC TWO also provided a lot of support before I arrived in China which was incredibly helpful considering how short a time period everything needed to be organised. The extras TIC TWO offered in the program were definitely a nice bonus. They were organised and kept in touch during the whole program always ready and happy to help.
What made this internship so unique and special?
Kevin: I would have to say that the people I met with made this a truly unique and special experience. It's about getting involved and meeting people which TIC TWO provides many opportunities in. The team I worked with at Tesco were very helpful and were locals who were able to provide with a lot of places and things to do in Shanghai which was unique in itself. Experiencing China and its very unique culture was the real highlight of this experience which would not have been possible without the people I met.
The internship was incredibly hands on and involved work that would be used in the company. You truly feel that you're adding value to the company. It wasn't an internship about research that wouldn't be used or running around doing errands. It was an internship that got you involved, to communicate with the team and have your input appreciated.
How has this experience impacted your future?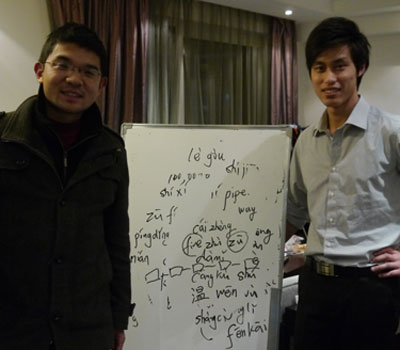 Kevin: The experience allowed me to step out of my comfort zone a lot and I feel that I've grown and changed quite a lot. These changes have made me feel more independent and confident in myself which I wanted to improve in myself. I feel I have a lot more growing up to do but this experience has provided a nice first step to a brighter future.
The internship I completed is one which I am proud to put on my CV. It was work experience in a very large company where the work I completed was being used which has definitely opened up a few doors in my career path. The internship also gave me a glimpse and opportunity to explore where Finance could take me. My line manager was also incredibly helpful in providing me an insight of where his particular career path took him. He provided invaluable advice and made me reassess the career path I had in mind.
What is one piece of advice you would give someone considering interning abroad in Shanghai?
Kevin: Come to Shanghai with an open mind, experience the culture as much as possible and get involved in all the opportunities that are available. By doing so, you'll make an unforgettable experience which you will never regret whilst getting excellent work experience.
If you even thought about interning abroad for just a moment, I would have to highly recommend you to do it. It's an incredible ride and I loved waking up every day knowing where I was and what I was doing.
I guess the other piece of advice I would offer is to stay for as long as possible. One month is incredibly short in Shanghai, if you have the opportunity to stay longer, do so. There is so much to see and do in Shanghai and each extra day in your internship will only enhance your CV.