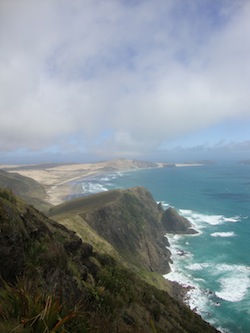 Why did you decide to study abroad with TEAN?
Brian: I chose to study abroad with TEAN because of the way in which they communicated their message to me. The Education Abroad Network has really adapted social media and used it to relay their mission to prospective students. I always felt that they understood what I wanted in my study abroad experience and they related exceptionally well to me. They simplified the process of applying for an international program by assisting me step-by-step. Their employees were available around the clock for support. Additionally, TEAN provided some truly unique experiences. They had a pre-semester orientation in Fiji and many exciting events to offer.
What made this study abroad experience unique and special?
Brian: This study abroad experience was so unique and special because of the people I met along the way. The country itself was a paradise, but I don't think I would have fully appreciated it had I not become so close to a particular group of friends. They made every moment more enjoyable than the previous and we all were naturally adventurous. The trips we went on became exponentially more incredible because of the moments we shared together. I think the most important thing when going abroad is to just be yourself because you will certainly find others who match your interests. Everybody is in the same situation as you are. Just take chances and surely you will be rewarded in some way or another.
How has this experience impacted your future?
Brian: The study abroad experience has changed my perspective on my home, my future, and myself. Stepping outside of your culture lets you see things from a new vantage point. I had always wanted to spend my life in New England, but now that has certainly changed. Being abroad has given me the gift of accepting change. I hope to now spend my future working abroad and seeing more of what the world has to offer. I understand who I really am and now I make every effort to develop relationships with those around me. People who are unable or unwilling to step into new cultures are really missing out on an important piece of the puzzle; puzzle that is only just now becoming more clear.