TEAN: Study Abroad in Auckland, New Zealand
Term
Academic Year, Fall, Spring
View Other Details
12 travelers are looking at this program
TEAN's partnerships with two leading Auckland universities provide an opportunity to study in one of the world's most naturally beautiful countries while still benefitting from a big city experience. Along with exploring all that Auckland has to offer, like its unique beaches and fusion of Polynesian and European cultures, students also can take advantage of studying at the University of Auckland or AUT University, the country's highest ranking and fastest growing universities respectively.
The semester begins with an exciting 5-day Orientation Excursion in adventurous Queenstown on New Zealand's South Island where TEAN's in-country staff guide students through orientation sessions and an array of activities, including exploring Maori culture more deeply, jet boating along the Dart River or discovering the stunning Milford Sound.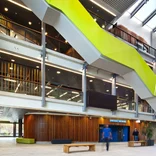 Advance your international research skills by working on engaging research at New Zealand's highest-ranked university, the University of Auckland. Geared towards arts and humanities students who are considering graduate studies, respected researchers lead the projects studying the complicated intersectionality of topics involving cultural heritage and identity, gender, politics and more. Each project is unique, offering a mix of in-class and field research, individual and group responsibilities.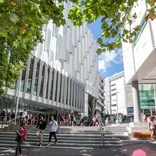 Acknowledged for being innovative and industry focused, AUT offers small, interactive classes and is particularly known for its AACSB accredited Business School as well as its communications, art and design programs. Students can participate in field-related internships. Located in downtown Auckland and bordered by the University of Auckland on one side with the city's main street on the other, students are steps away from exploring New Zealand's largest and most ethnically diverse city.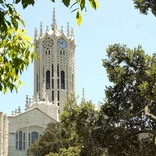 University of Auckland is the country's highest ranked institution. While academics here are of the highest standard, the school's incredible location allows students not only to focus on their studies but explore all the country has to offer as well. With big city attractions just steps away from campus and gorgeous natural surroundings perfect for hiking and spending the afternoon at the beach just a short drive or ferry ride away, there's always something to do!