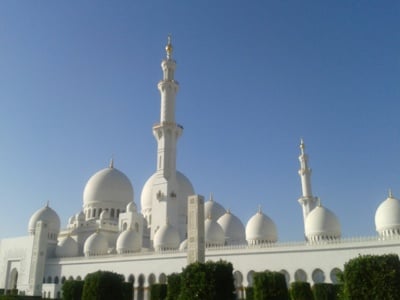 Why did you decide to teach abroad with Teach Away in Abu Dhabi?
Laura: Teach Away's reputation was the best, by far. I had my heart set on working in the Middle East and the positions in Abu Dhabi that Teach Away offered were exactly what I wanted. Teach Away has a long history of providing teaching jobs in the UAE so I felt they were trustworthy and knowledgeable about the process; choosing them seemed to be the logical first step. My recruiter, Kelly, was supportive, friendly, and extremely well-informed and insightful. Nothing about the application process, interview process, or pre-departure process was a mystery. Everything was explained in detail and I felt really comfortable and at ease from day one.
What made this teach abroad experience unique and special?
Laura: Teaching abroad is a unique experience, no matter where you go. If you teach in a foreign country, it's a given that you will encounter challenges and experience highs and lows. Teaching in Abu Dhabi has been really unique and special because I was as prepared for the experience as I could have been (thanks to Teach Away) and that took a lot of pressure off. Arriving in a new country is inherently stressful - you have paperwork to figure out, you have to get settled so you're ready to start your job, your head is still spinning from constantly converting currency and time zones and trying to remember a million little things, etc.
Adjusting to living and teaching in Abu Dhabi has been fairly straightforward and easy. There is an enormous expat community here and thousands of teachers have done what I am doing now, so it's been a pretty seamless transition. This has given me the freedom to focus on my job (which I love!) and really enjoy my downtime too. I am soaking up as much as I can of the local culture and I absolutely love life in the UAE.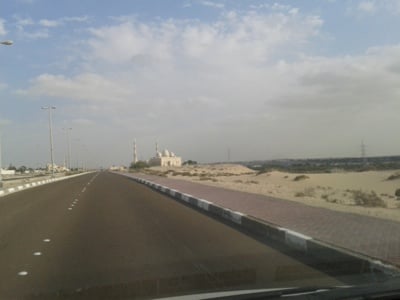 How has this experience impacted your future? (Personally, professionally, academically, etc.)
Laura: Personally, this experience has challenged me to open my mind and think beyond what I'm accustomed to - when it comes to my job, when it comes to how I interact in public, when it comes to my expectations of everyday scenarios, etc. Coming from North America, I definitely had to revise my expectations of timing and pace. I am no longer in a hurry at all times. I take my time when running errands, don't get annoyed or stressed out if an appointment doesn't start on time, and understand that "tomorrow" is an acceptable response to any question.
Professionally, it has made me a better teacher. I have to deal with different challenges than I would in my home country and I had to re-examine my pedagogy to make sure I am being the best teacher I can be for my students. I am collaborating with and learning from teachers from different parts of the world, which has broadened my understanding of "best practice". Even teaching a different grade level than what I am used to has improved my skills as a teacher - new experiences keep you on your feet and prevent you from being complacent or dull, which is really important in education.
What is one piece of advice you would offer something considering teaching abroad in Abu Dhabi, UAE?
Laura: Be flexible. If you really, truly understand that things will be different here and you're open to that, you will have an incredible experience. Be ready to adapt, learn, grow, and change. Oh, and pack sunscreen.