Why did you decide to volunteer with INLEXCA in Guatemala?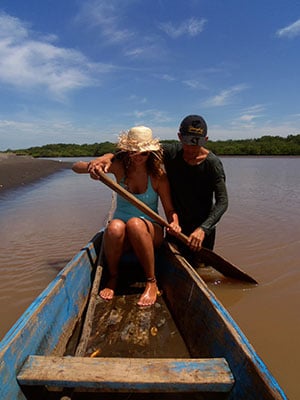 Josefine: I wanted to go abroad to escape the routines I had back home and wanted to experience something really different. I was looking for a wildlife project and as soon as I saw the turtle project, I couldn't say no. And why Guatemala? I am not sure; somehow, Guatemala chose me more then I chose Guatemala. It was a kind of blind intuition, and I can now say that it was the best decision I could have made!
What advice do you have for future volunteers?
Josefine: Volunteers have to be open to everything - culture, traditions, food, clothes, and much more. Your mind should always be ready to learn new things. Volunteers shouldn't talk too much about their own culture, unless someone asks you. Further more you have to prepare yourself for the different habits of locals abroad and get used to people staring at you because you look foreign to them.
What made this volunteer abroad experience unique and special?
Josefine: The Guatemalan people were very unique. Their culture is so interesting that I couldn't stop asking about it, and this changed my life because their attitudes and ways of thinking are so much different from everything I had heard or learned before. Therefore you should be really open minded. Guatemala is a really spiritual country and when you let yourself go you also become spiritual. If you're not ready for this, you should choose another country.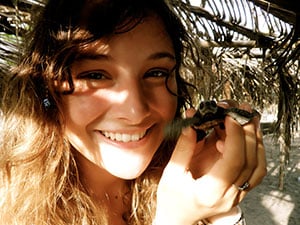 So many places became unique to me because of the different experiences I had in each place, and last but not least, the turtle project affected me a lot. The small poor village of fishers, completely isolated from civilization is a really special place, and you get to watch the turtles coming ashore. They are really special animals that changed my life.
How has this experience impacted your future?
Josefine: My stay in Guatemala definitely changed my way of seeing the world. I learned and discovered things about myself that were always there but became apparent in Guatemala for the first time. This experience impacted my lifestyle and way of thinking about the world. Thus, this changed my attitude and behavior towards a variety of things.