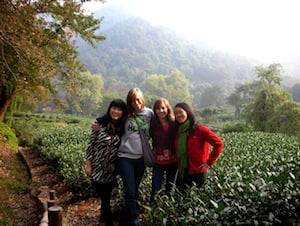 Why did you decide to teach abroad with CIEE Teach?
Megan: I studied abroad with CIEE in Beijing and enjoyed the experience and support I received while abroad. After graduating I wasn't sure what I wanted to do, but my husband and I loved to travel. Since I studied Mandarin in school, we decided to head to China to teach for a year.
What made this experience unique and special?
Megan: We were placed at a university in a small city called Huangdao. I had never heard of this city before receiving our placement at Shandong University of Science and Technology, however I think the year we spent there gave me a much better view of life in China. There were only a handful of foreigners in Huangdao, and not much to do other than immerse ourselves in our lessons and social activities on campus with students. Living in large cities like Beijing and Shanghai has also been wonderful culturally, however there are so many foreigners in these cities that I think had my experience in China been limited to living there, I would never have received the same understanding of the country and university life for an average Chinese student.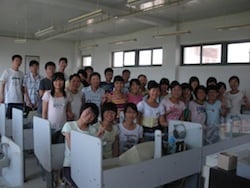 How has this experience impacted your future?
Megan: This experience sent my career in a direction I could never have anticipated. I felt lost upon completing my degree and set out to travel until I found some direction. Teaching ESL was initially just a way for me to live abroad, however after my first year I started to enjoy the classroom environment and specifically working with older learners. I moved to Shanghai and continued to teach ESL for one more year, before deciding to focus my career on International Education in a different capacity- hiring teachers to come work in China. I have been working in recruiting for the past two years and this passion is continuing to evolve. I'm learning that my true interest lies in helping people gain experience outside of their home country, whether as a student, a tourist or in a professional capacity. I am now researching programs with the hopes of returning to school to get my Master's Degree in Higher Education Administration, with an end goal of working in Study Abroad advising and Program Development.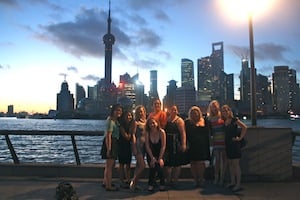 What is one piece of advice you'd give future CIEE - China teachers?
Megan: You are about to embark on an experience that will change your life. Even if you return home after one semester or year, you will come back with a new understanding of the world outside of your home country. Things will feel different, and that's a good thing, try to see the joy in the unexpected.