What is your favorite travel memory?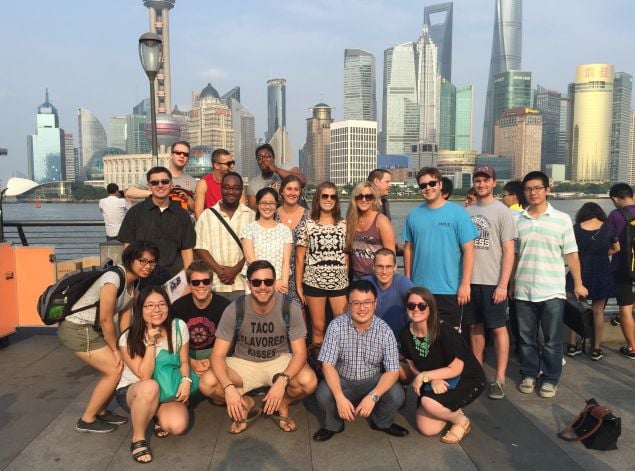 It was a trip to Spain with my wife, and the first time we went to Europe. Being in a very different country and not speaking the language is a very big challenge. When we sat in a local restaurant in Madrid, we found it very hard to read the menu.
We ordered a set menu which was recommended by the waiter, but he mentioned that it was not enough for two people. He pointed to a course on the menu and said it was good, so we agreed to having the set menu and that dish.
To our surprise, this separate dish was actually the same as the main course in the set menu. When we asked the waiter why he recommend the same dishes to us, he said: "you didn't say it should be different."
Typically, in a Chinese restaurant a waiter will never recommend two of the same dishes for one table, since we order for the whole table, not for individuals separately. This little accident happened because of the language barrier, a simple misunderstanding, and cultural differences.
This reminded me of what our participants have to face when they come to China. Now, I believe I have better understanding of their situation.
How have you changed/grown since working for your current company?
Before I joined CIEE, I had been working in different industries, and had never worked for an educational institution. The company itself provides a sound training system to its employees and also allows the employees to learn and improve through their work.
In the first year, I was very afraid of talking with participants on the phone since my English was not that good and it was hard for me to understand their perspective. Now, I have successfully helped many participants when they had concerns and/or problems in China.
Moreover, after being trained by our internal training team, I can provide intercultural communication training to our participants at orientations. This job helps me gain better understanding of cultures, and acquire the ability to think from different perspectives.
What is the best story you've heard from a return student?
I had a participant who was teaching in a high school. After he completed his teaching, he told me that he would come back to China in the future. Two years later, he applied to our program again.
This time he came with his fiancée. I was very surprised to see him actually come back. His fiancée told me that he had a strong desire to return to China and continue exploring Chinese language and culture. Also, he feels that this experience will be valuable for their future.
If you could go on any program that your company offers, which one would you choose and why?
If I had the opportunity, I would choose a work and travel program with no hesitation. This program helps many Chinese college students go to the States for several months to experience the American culture, and improve their English language skills through work.
When I was a college student many years ago, we didn't have that kind of program. And if you weren't a foreign language-related major student, you wouldn't even have a foreign teacher at that time.
I always picture how much young Chinese students can gain from such a great program and how this will shape their future.
What makes your company unique? When were you especially proud of your team?
If you have interest of going abroad to explore more cultural things, you will be surprised by how many different educational programs CIEE offers. CIEE has been providing a lot of different educational programs around the world since 1947.
These programs have helped many people from different countries around the world. The diversity of its staff also ensures these programs can meet people's needs. I work very closely with my colleagues in head office. We support each other and we don't mind working overtime to help our colleagues. Team work is the biggest asset we have.
What do you believe to be the biggest factor in being a successful company?
Valuing people. That is how a great company can organize its staff to work together and achieve goals.