Why did you decide to teach abroad with Reach To Teach in China?
Jacqueline: I was in Bulgaria in the Peace Corps when I was looking for another job. I realized that I wasn't ready to end my experience traveling and I wanted to see Asia. I was looking for jobs in China and Korea and Reach to Teach China had the most knowledgeable staff who were helpful and friendly and answered all of my questions and concerns.
What made this teaching experience unique and special?
Jacqueline: When I was teaching in Bulgaria, I taught high school students. Here in China I am teaching with other foreigners and teaching young children which is very different for me. Way out of my comfort zone, but I am enjoying it a lot.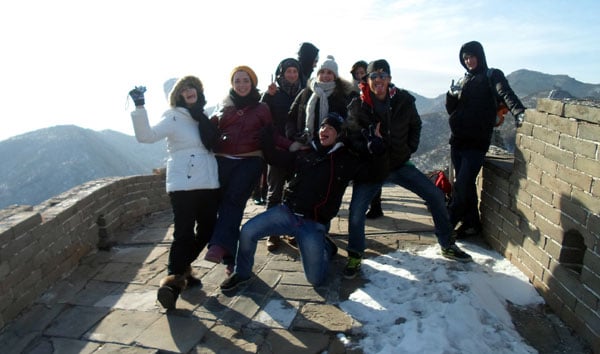 How has this experience impacted your future?
Jacqueline: Well I have met my fantastic boyfriend here. But seriously teaching here has given me the work and travel experience that anyone with a degree in International Relations needs to be taken seriously in the job market.
What is one piece of advice you would offer something considering teaching abroad in China?
Jacqueline: As a woman, realize that if you are coming here by yourself, that in many places in China you will not be the norm. Most women come to China with husbands or boyfriends. So you have to be able to make friends with men easily and you have to not take everything so seriously. Also be ready for the most adorable and cute kids ever.