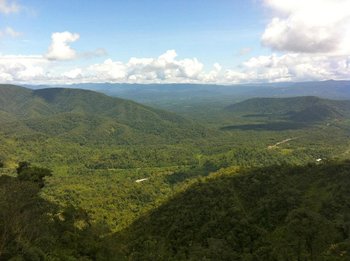 Why did you decide to volunteer abroad with GVN in Peru?
Lyndsay: I chose GVN because of their wide variety of programs in South America, and I chose Peru specifically because their culture has interested me since I was a kid. I've always wanted to travel there, but I also wanted to do some sort of volunteer work. I'd studied environmental conservation at my university, and when I saw that GVN had a program for conservation in the Amazon, I knew I'd found the perfect opportunity to cross two awesome things off my bucket list.
If you could go back and do something different, what would it be?
Lyndsay: If I could do anything differently, I would have stayed WAY longer! A month was awesome, but it was still over way too quickly. I think a stay around 2 or 3 months would have been perfect. I would also do some more traveling throughout areas like Arequipa, Lake Titicaca, and Puno.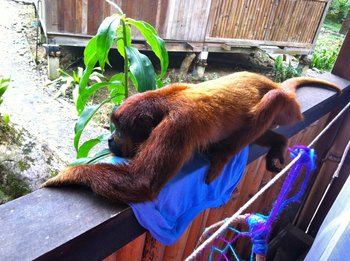 Do you feel like you made a significant impact on the local community? Why or why not?
Lyndsay: As I was in the rainforest for my project, we didn't really have an impact on the local community the same way the construction or education programs would have. We did have a positive impact on the local environment, but conservation is something that takes patience, perseverance, and time to achieve. That being said, the program will definitely make a big impact as the years go by!
What's something interesting about Peru that the average person doesn't know?
Lyndsay: One thing I wasn't aware of before coming to Peru was the fact that they have their own soft drink called Inca Kola; it's bright yellow and tastes like fizzy bubblegum. It's super delicious! Also, guinea pig is a commonly eaten animal in Peru.
How has this experience impacted your future? (Personally, professionally, etc)
Lyndsay: The main way in which this program has impacted my future is ensuring that I want to go back to Peru! There are so many things I want to do again, and so many new things as well. I would love to take 6 or 8 months to travel around South America, volunteering here and there, and experience new cultures!