Why did you decide to study abroad with EESA?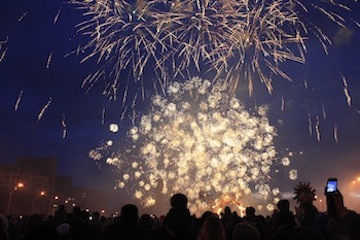 Max: I wasn't specifically looking to study in Eastern Europe, but I had realized, one day after discovering EESA on a study abroad database, that this program was just perfect for me. Improving my Russian was my primary goal this past semester, and it seemed only too appropriate that I simultaneously get in touch with my Ukrainian identity, by spending a few months in the country of my birth.
EESA offered courses in the Russian language and the history of Ukraine, as well as field trips to the cultural centers of Eastern Europe. Considering the degree of this cultural immersion, the program is relatively affordable. The program directors were also very helpful and willing to accommodate any preference that would make the experience as rewarding as possible.
What made this experience unique and special?
Max: I've already touched upon what makes this program so unique, but it doesn't hurt to point out that no other study abroad program offers the same kind of immersion in Eastern Europe. Aside from the academic field trips and occasional cultural events in Kharkov that we attended as a group, the time spent there is a kind of choose-your-own adventure. My group mates and I made friends with dozens of locals, as well as international students and teachers who had been calling Kharkov their home for some time. There were many opportunities to volunteer, to teach English in private language schools, to attend speaking clubs and game clubs, and thereby to make many new friends. I think the level of freedom enjoyed by the members of my group is unusual for most organized study abroad programs.
How has this experience impacted your future?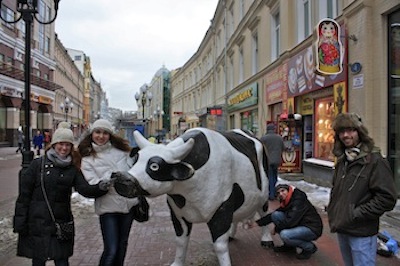 Max: My experience of living in Ukraine this past spring was especially personal, because I went on the trip to better understand my Russian/Ukrainian identity, something that was always in the background as I grew up and went to school in Brooklyn. I've always spoken Russian with my parents, but before the trip this was more of an improvised American-Russian to which we all had gotten accustomed.
While studying abroad with EESA, I was able to converse with Ukrainian people my own age, and not only did this give me a better understanding of the language, and of my own cultural identity, shaped as it is by nearly eighteen years of life in New York City, but this interaction really deepened my appreciation of a certain universal quality, something that makes people immediately relatable, regardless of background.