Why did you decide to get TEFL Certified with ITTT in Thailand?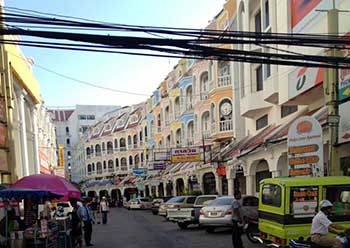 Todd: I'm a bit unique in folks who travel to teach English abroad and desire a TEFL. I have a BA in English and a MA in Teaching. When I arrived in Phuket, I was already two months into my renewed contract teaching EFL in public schools in the south-central part of the Korean peninsula. I knew a TEFL would be a great investment in my career path, and ITTT was highly recommended by a friend in my local city here in Korea. He told me about Phuket, boasted about the people, reveled in the lifestyle, and convinced me that the classes were challenging and useful. Phuket was an ideal location with cheap cost of living and ample, beautiful beaches all beckoning to be explored. The price to attend TEFL International was spot on too.
Did you teach abroad? How did this TEFL Course impact your experience?
Todd: After the course, I immediately returned to Korea to begin the new school year with invigoration and new, applicable techniques to better my own teaching methods. Although I was trained to teach English to English speakers, I was always on rocky ground with teaching EFL. After my courses, I learned invaluable skills to craft solid, learner-driven lesson plans as well as methods to check for understanding more accurately than ever before. Ultimately, this TEFL course in Phuket drastically improved my EFL classroom and gave me greater motivation to do my job with the utmost of my abilities.
What is one piece of advice you would offer someone considering this TEFL course and teaching abroad?
Todd: I have been teaching EFL in Korea for nearly two years now, and I have completed one TEFL Certification course. If there is one advice I have to offer, it is to be flexible and understanding. Broad, for sure, but useful nonetheless. I have seen many teachers come and go who couldn't cope with the challenges of living abroad in a non-Western culture. "Saving face" is HUGE in all parts of Asia, so be patient when they tell you you're supposed to be teaching two minutes after a class has started. Always have a backup lesson plan on your thumb drive, and always avoid confrontation with a co-worker if you're around other people.
Anything else you would like to share?
Todd: Asia is great for holidays, but working here is a very different experience. Never assume you're the first to go through these challenges. Find your non-native communities, seek advice, and no matter what, travel during the weekends! Life is an adventure, and this is what you're seeking! Don't be afraid to achieve your goals because that's only the beginning of the journey.