Why did you decide to study abroad with IES
Marie: Because I had been to Europe during the summer before my Senior year in high school with my choir, I had an unprecedented opportunity to see much of the continent. Because our director loved Austria, we spent a good deal of time there and I decided right then that I would return there to study abroad. When I was choosing undergraduate colleges, part of my requirements was that they had a study abroad program that would take me to Vienna. Drake worked with IES so I met with the study abroad office while still a prospective student and that decided it. Two years later I left for the experience of a lifetime.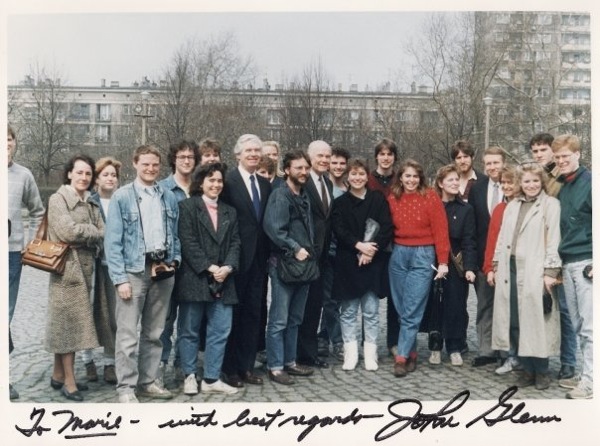 How has this experience impacted your future?
Marie: 25 years later that year is still fresh in my memory. Probably everyone who goes abroad says that the experience changed their life - that's no less true for me - but in my case it took me from somewhat dependent only child to very independent adult. It showed me that I could not just survive but thrive on my own, even as a stranger in a strange land. It also reminded me of who I was at my core. Though I graduated in Finance, I knew the moment I started taking liberal arts courses in Vienna that I was not meant for the private sector. Ultimately I wound up working in higher education with students trying to find their place in the world and have a particular affinity for helping those who want to make a difference by working in federal agencies. Someday soon, I think the Millennials will change the direction and tone of our country for the better and I love nurturing their idealistic spirits.
Tell us about an experience you had that you could not have had at home: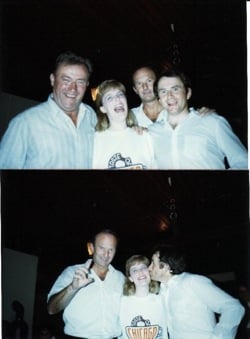 Marie: My study abroad year came just 1 year before Communism crumbled, so in terms of experiences that were totally unique...there were so many. When we traveled to Krakow, Poland we saw the lines outside shops waiting for toilet paper and bread and experienced how the Catholic church was the only safe place for anti-government discourse to take place. In Moscow we were followed by Introuist agents, were pretty sure our 1950s era hotel rooms were bugged, and gave much of our food to the waiters (who were happy to take fish in aspic home since they had so little themselves). In Berlin we saw the Wall and Checkpoint Charlie - and they were things to be afraid of! In Prague we sampled "flavor of the day" ice cream sold from medieval wooden windows on the square - no flavors to choose from; you got what they had that day. We experienced Auschwitz before Spielberg made Schindler's List. We also visited Mauthausen and Dachau (which stuns you because it's basically in a quiet cul de sac neighborhood of homes). The more I think about it the more I remember.
What is one piece of advice you'd give future IES-Vienna students?
Marie: The one piece of advice I'd give future students is this: Go for a year, not just a semester and do NOT spend your time in the American bars/clubs. Immerse yourself in Austria and Europe. Staying for a full year means you can arrive in Europe with a Eurailpass, activate it at the end of fall semester, and use it to tour the continent for a month. On our semester break, my friends and I went to Venice, Florence, Innsbruck, Bern, Zurich, Lucerne, Paris, Mt. Ste. Michael, Antwerp, Brussels, Heidelberg, Koln, Munich, Neuschwanstein Castle, and Salzburg (I'm sure I'm forgetting a few stops). We stayed in pensions, zimmer frei and hostels. We shared public showers and toilets down the hall with fellow travelers. We ate, drank and laughed with locals. In short, we experienced Europe at the local level without adult supervision and came back better people for it.