Why did you decide to study abroad with USAC?
Kathryn: After hearing other people's experience about studying abroad, it was a must do in college. A once in a lifetime experience! I believe Chico State only offered studying abroad with USAC, I can't remember if there were any other choices. I chose Australia over Europe because I figured I would have more of a chance later in life to go to Europe and travel than I ever would to Australia due to the fact it is so far away - 20+hour flight! So I figured if I was going to travel that long, I better stay a while. I chose the Gold Coast - Griffith University since it had classes that would actually count for my major - Special Events Management. Usually students go abroad to take all of their Elective Courses, but I really wanted to take courses that would count towards my major and learn from another institution on how they perceive the industry.
How has this experience impacted your future?
Kathryn: The personal growth from this trip was tremendous. As my first trip abroad and away from home of course was scary at first and it did take me a couple weeks to become adjusted to everything - the time change, language, getting around and becoming comfortable within my surroundings - yet every moment was worth it! It made me stronger as a person to know I could handle any challenge that was thrown at me and the courage to travel by myself during my time in Australia and afterwards throughout other countries in the world - I caught the travel bug.
Give yourself the time to adjust to everything, don't give up too quickly, everything does work out and you will be okay. You only live once, try to do as many unique experiences as you can while you are there. For example, I went camping in the Outback, went snorkeling in the Great Barrier Reef, drove the Great Ocean Road to see the Twelve Apostles, walked around the Sydney Opera House, went skydiving in New Zealand and much more. Enjoy life to the fullest!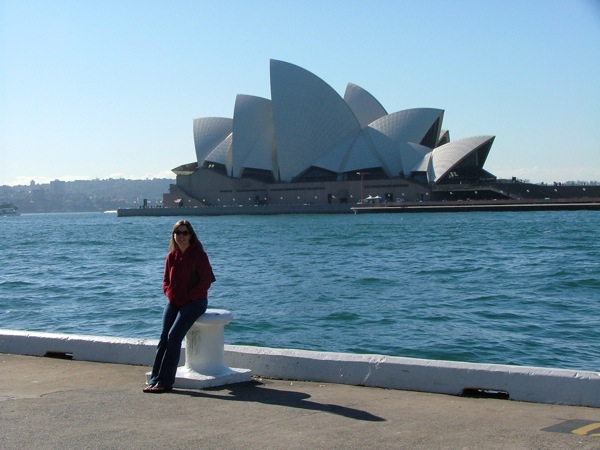 Describe your favorite must-have food that you tried abroad.
Kathryn: Street-side kabobs! They were absolutely delicious - great late night snack after the bars. While I did try some of the Australian traditional foods - Vegemite (not my favorite), pavlova, a lot of their burgers come with a fried egg or beets on them and Tim-Tam cookies are a must! I did try crocodile in the outback which tasted like chicken, but I couldn't bring myself to try kangaroo. Australia actually has a very diverse cuisine - more Asian flair - great Thai food! Beware though - barely any Mexican food and tortillas were scarce to find and/or expensive.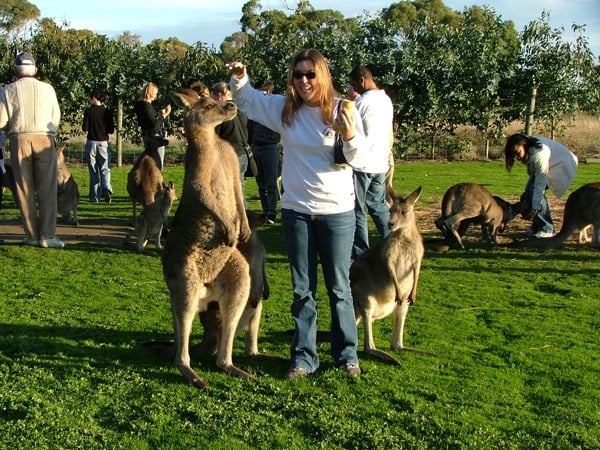 If you could do-over one thing, what would it be?
Kathryn:I wish I would have stayed for an entire year! At the time, it was my first time away from home, I wasn't sure what to expect, but once I was there I did not want to leave! Six months fly by and by the time you get all settled in and into your routine then it is time to leave to go back to the States. Stay longer if you can to soak in many more amazing experiences! Along with more time I would have been able to travel more of Australia and other surrounding areas like Thailand, Bali and to travel the North Island of NZ - I was able to travel the South Island of NZ which was amazing. Of course meet more friends from all over the world and take additional courses and networking opportunities with companies within my industry.