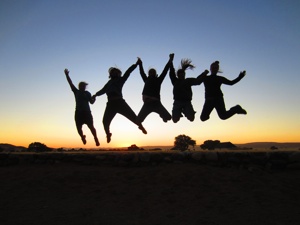 Why did you decide to study abroad with The Traveling School in Southwestern Africa?
Jessie: I decided to study abroad because I was bored of my everyday routine. I felt that I was just going through the motions of attending my big public school, without any real direction of what I wanted to be doing. I chose to go to Southwestern Africa with the Traveling School because I have always been infatuated with Africa and the prospect of going to Africa. I loved the mentality of the Traveling School because it isn't just a home-stay where you get shoved off onto an unknown family and are left to fend for yourself. Your teachers travel with you and an amazing group of 12-16 girls. When I first looked into the Traveling School, I knew that this was an organization I wanted to study abroad with. From the second I got a brochure, I knew that I trusted the Traveling School and the people behind it. I was not disappointed in the slightest! The teachers were great and along with curriculum, I had the best experience I could have ever wished for.
What made this high school abroad experience unique and special?
Jessie: One of the main things that makes The Traveling School unique is that it is only girls. I was pretty nervous about this in the beginning because I didn't know what to expect with no boys there. I think it actually helped with the transition of being abroad though. I didn't have to worry about what I looked like, even if it was just subconsciously. With a group of all girls, everyone is going through the same things, and everyone else is there to support you.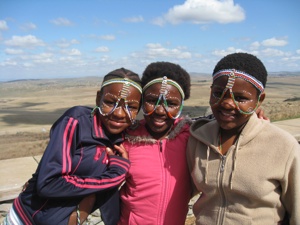 I think another thing that makes the Traveling School special is the fact that the teachers travel with the students and are some of your closest friends by the end. The teachers are there every step of the trip because they live, teach, and guide you. I think this creates a very good relationship within the program with the teachers and the girls.
What is one piece of advice you would offer someone considering studying abroad during high school?
Jessie: I think the one piece of advice I would offer you if you are considering studying abroad during high school is just do it! Honestly it is the most incredible experience. You get to see the world without having to work, and it is a once in a lifetime opportunity. The Traveling School has very good scholarships and fundraising ideas, if you are worried about affordability. One thing I struggled with was the notion that I might be missing something really important back home. But honestly I got back and no one had really changed, there were still football and basketball games to go to and I was so glad that I had gone. I had zero regrets about it so my one piece of advice is to go for it. Jump right in and I promise you will not regret it!
How has this experience impacted your future? (Personally, professionally, etc)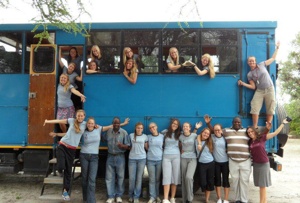 Jessie: My experience abroad changed my whole outlook on life and how I hold myself and go through life. I found that I truly love traveling and that I want to work with children. Going to Southwestern Africa really changed my outlook on my personal life as well. I try to never take anything for granted because I am so much more fortunate than so many other people. I knew I was fortunate before I went on this trip, but it never really sunk in until I talked to the people in township schools. This trip taught me it is the little things in life that really matter.
Academically, it really got me out of the rut of feeling like I was always doing the same thing. When it came to choosing where I wanted to go to college, I knew I could go far away and be okay. With the help of the teachers and other girls on the trip I had learned to be independent. It wasn't such a big switch when I decided to attend the University of Tulsa in Oklahoma, 2,000 miles away from my hometown in Oregon.