Why did you decide to study abroad with TEAN?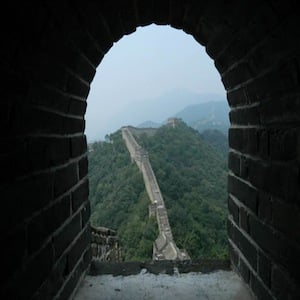 Marissa: Before I went abroad, I spent a lot of time doing research on different study abroad programs. I wanted a summer program that was longer than typical 2 weeks because I felt that two weeks would not be enough time in my chosen country, China. I chose TEAN because they offered a great value for their price. They were not the cheapest, but they were definitely not as pricey as other programs. One of the reasons I chose TEAN was the fact that they had a Resident Directors that was available at any time, which was very helpful, especially during the first week. Several other reasons I chose TEAN was because they included health insurance, airport pick-up, cell phones, and internet access; this wasn't included in some of the other programs I looked at.
What was the best place you visited outside of your study abroad city?
Marissa: Outside of Shanghai, I went to Hangzhou with a company that Fudan University endorsed. Hangzhou had some really pretty green tea fields and was a nice break from the constant hustle and bustle of Shanghai. My favorite trip was to Beijing. Several TEANers and some of our other classmates took a weekend trip to Beijing. We got to see some of the touristy locations such as People's Square, Summer Palace, Winter Palace, Forbidden City ,Tiananmen Square, the Olympic sites, and of course, the Great Wall!! Being on the Great Wall made my study abroad trip feel like it was complete. Climbing the Great Wall was definitely an experience and made a lot of us feel like we were really in China.
What is one piece of advice you'd give future TEAN students on this program?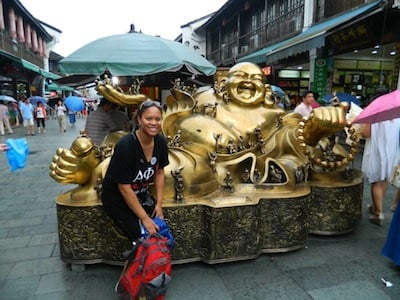 Marissa: Take it all in and enjoy being abroad. I would recommend exploring and traveling outside of Shanghai. Don't think that just because you're studying in Shanghai that you have to confine yourself to the city. Talk to the resident directors and the locals. Find out what they like, how they live and if they have any suggestions on what to do while in their country. You never know what you might like and it's part of the whole studying abroad experience.