TEAN: Study Abroad in Shanghai, China
Term
Academic Year, Fall, Spring, Summer
View Other Details

Pricing

What's Included

Accommodation

Some Activities

Classes

Wifi
3 travelers are looking at this program
Live and study in Shanghai - the center of China's economic growth and development. This dynamic city offers something for everyone: ancient history, international business, art and culture, incredible dining, nightlife, shopping and much more. TEAN has partnered with the prestigious Fudan University and The University of Virginia (UVA) to offer students an unforgettable study abroad experience with an emphasis on studying Chinese.
Both semester-long and 4-week summer programs are available. Each include a TEAN orientation program in Shanghai, guided cultural activities, an excursion to Beijing for semester students, and on-site staff to provide assistance throughout your stay. Explore China with TEAN as your guide - check our website for more info!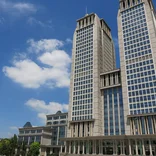 TEAN has joined together with one of the most prestigious universities in China, Fudan University, and a leading Mandarin instruction program from the University of Virginia to offer students an incredibly comprehensive semester abroad. The Semester in Shanghai offers a challenging, yet supportive environment with more than 120 courses available in English that cover a variety of subjects, from business to liberal arts, in addition to studying Mandarin – the most spoken language in the world.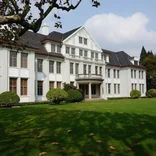 Spend your summer studying in Shanghai, China – an exhilarating city that allows you to explore both an ancient cultural past and an exciting future as a global center of commerce, industry and innovation. In partnership with Fudan University, one of China's most prestigious institutions, this summer program is perfect for anyone looking to gain Mandarin language experience, study Chinese culture, business or history while making connections with students from around the world.
TEAN by WorldStrides Diversity Scholarship
This scholarship is offered for summer and semester programs and is intended for students with identities historically underserved in education abroad. This can include, but is not limited to, individuals who identify as African American/Black, Hispanic/Latino, Asian American, Alaskan Native, American Indian, Native Hawaiian, LGBTQIA+, First-Generation College Students, U.S. Military Veterans, students with disabilities, and/or students at Minority-Serving Institutions.