Why did you decide to get TEFL Certified with ITTT TEFL in Argentina?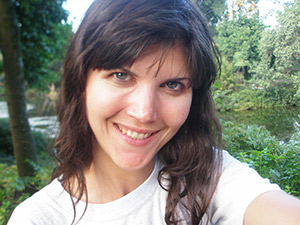 Liz: After graduating from university, I wanted to find a way to spend a year working and living abroad. Teaching seemed like a great option, as I hold a psychology background and enjoy working with people. I choose this particular program based off of a recommendation from a friend of a friend, who spoke nothing but praise for this TEFL site. I am glad I followed her advice.
Did you teach abroad? How did this TEFL Course impact your experience?
Liz: I did teach abroad. I taught kindergarten at a bilingual school in the mornings and business English to working professionals in the afternoons. Evenings/weekends were sometimes filled with private tutoring gigs. The TEFL Course helped give me the skill set to navigate all these different jobs and learn how to best serve various forms of learners.
What is one piece of advice you would offer someone considering this TEFL Course and teaching abroad?
Liz: Commit for a year at the least and be persistent. There is work out there but it will not come to you – you have to seek it out.
What was the highlight of your experience?
Liz: My highlight was really connecting with the local community. I fell into the local jazz scene and created a lot of friends through this network. I also lived with two amazing women, one Argentine and one Canadian, who both helped me to feel at home in BA and to grow as an individual.
Anything else you would like to share?
Liz: The ex-pat scene is wonderful. I met such dynamic and incredible people, but I would really encourage you to also try to tap into the local community. Go to meet ups, date locals, go to shows. Essentially whatever your passion is – try to engage in that on the local level in BA.