Why did you decide to take your CELTA course with Teaching House?
Victoria: The decision to get my CELTA was a tough one. I knew I wanted to continue traveling and teaching abroad, and while a certification of some kind was needed, I wanted to be able to make myself a better teacher for those I would be teaching. Initially, I thought about the TEFL, as most people do. However, the CELTA is the ultimate package for bettering yourself as an ESL teacher.
After deciding to get my CELTA I looked at where I should get it, and when I found Teaching House I knew it was the program for me. Teaching House offers CELTA courses in so many countries and major cities all over the world. Not only are there many locations, but there were many dates and course lengths to choose from as well. Ultimately, I decided to do my CELTA through Teaching House because of all the hands-on, friendly support that the organization provides. They helped me with finding accommodations during the time of my program, and our trainers were all qualified and experienced.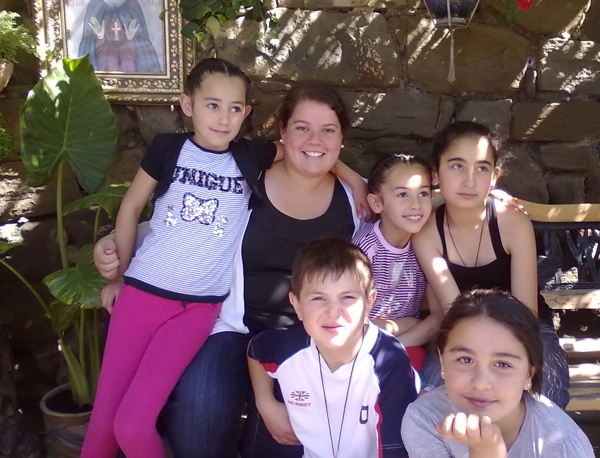 What made this experience unique and special?
Victoria: Looking back I can say that I loved the time during my CELTA program. At the end I was sad to leave (this is a common feeling amongst people getting their CELTA through Teaching House). The CELTA will become your life for the duration of your course. Additionally, what makes Teaching House so great is that they understand the stress the course brings to its students' lives. Thus, the Teaching House staff is so supportive and will drop anything at the drop of a hat to help a CETLA candidate with something, even if it is to fix a paper jam… which will happen often!
Not only is the Teaching House staff helpful in physical ways, but in emotional ones too. The staff is always calm and uplifting, something that is nice during a stressful CELTA course. Another thing I loved about Teaching House was how they create a support system within the CELTA candidates. The close bond shared between my CELTA group was due to the way the community that the Teaching House staff created. So in a nutshell, my CELTA experience was unique and so special as a result of the supportive, warm atmosphere, which the Teaching House provided during my one-month CELTA course.
How has this experience impacted your future? (Personally, professionally, etc)
Victoria: After completing my CELTA course, I felt like I would walk into any teaching situation and deliver an unforgettable, amazing lesson. I took the CELTA course to better myself as a teacher and that I did. Professionally, I feel like I am at the top of my game. When I speak of my time in the CELTA course, employers are often amazed and impressed at the stories I tell. When they ask me questions of 'Tell me about a time in the classroom when…' I can always relate the question to my hands-on CELTA course teaching practice. With a CELTA you can actually teach anywhere in the world and for now, I want to stay overseas (outside of the United States of America). I am happy that the CELTA has opened many doors into reputable, established education schools and language schools for me to potentially teach in.
What is one piece of advice you would offer someone considering taking a CELTA course abroad?
Victoria: My most important piece of advice is to take the course when you can give your full attention and time to the course. The course is stressful, and will take over your life. To do well, one needs to be able to dedicate him/herself to the course. Also, do not go into the course being stressed out! Try taking a vacation or relax a few days before the course starts. Speaking from experience it is best to enter the course refreshed, rather than already stressed out.
Another piece of advice is to do the CELTA course abroad and to pick a place that will be the right fit for you. I did my course in New York City. I decided to do the course there because I had family in the city that I could turn to if I needed anything. Also New York City was a place that I had visited before and was familiar with. If you decide to do the course in another country, make sure to leave some room for sight-seeing before or after the course!