Why did you decide to teach abroad with English Opens Doors in Chile?
Isobel: After graduating from university, I knew that I wanted to go to South America. I decided that teaching English would be a great opportunity to get to know one particular place really well and also allow me to extend my stay by earning some money. I had no particular leanings towards which country I went to. I used Google to search for different teaching jobs and discovered English Opens Doors.
It stuck out to me for a number of reasons, the main one being that it seemed very prestigious and respectable as it is organized through the Chilean government's Department of Education. My other considerations were that you got to live with a host family, which would be a great chance to practice my Spanish and get to know the Chilean culture, and that there was no participation fee (it actually all seemed to be a bit too good to be true!)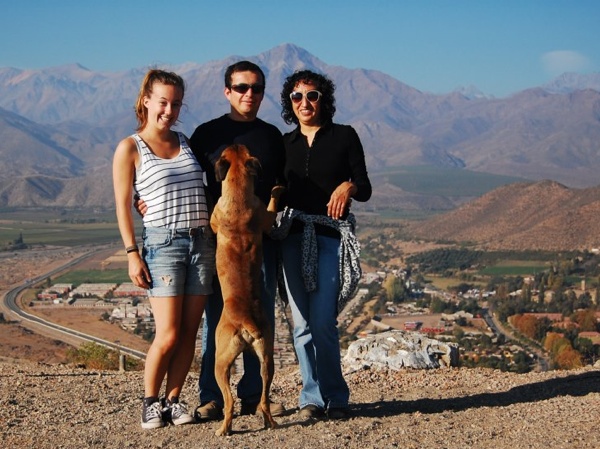 What made this teach abroad experience unique and special?
Isobel: The experience was unique for many reasons. There are some obvious ones, such as living with a host family, which not all teach abroad programs include. As a teacher, you also have a good balance between being independent and assistance; you team teach one lesson with your co-teacher, take half the class and teach them by yourself for the second lesson, and take the other half of the class for the third lesson. Your co-teacher is there to help you plan your lessons and give you ideas, and mine was really helpful and we got on incredibly well. Admittedly this wasn't always the case, but that is just another element of the program that you have to take on board!
Another really unique aspect of the experience was that you are part of a HUGE network of volunteers. You all spend a week together in Santiago and then are sent off to placements all over the country. We had a Facebook group and people would ask one another for travel advice, or post if they were traveling to a location to see if anyone else wanted to go. You really feel like you have contacts to see along the length of the country, which is very special.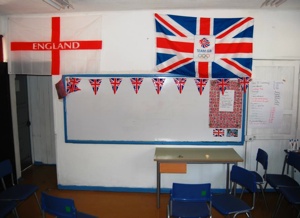 How has this experience impacted your future? (Personally, professionally, academically, etc.)
Isobel: Since my time in Chile, I have started a teacher training course in the UK in order to become a teacher of English Literature. The experience showed me that teaching was what I really wanted to do with my life. The experience of teaching in Chile was invaluable, and although teaching English as a foreign language is different to English literature, I learned so many tricks and had a really great chance to practice my teaching style.
I can now confidently say that I have stood up in front of a class of Spanish speakers and given a lesson entirely in English. It has also shown me that I can adapt to different environments, such as living with a host family, and that I can deal with unsettling situations, such as moving to my placement without knowing any details about what to expect upon arrival. It has left me with many friends in a city on the other side of the world, which will always be special to me, and that I will one day return to.
What is one piece of advice you would offer someone considering teaching abroad in Chile?
Isobel: One piece of advice I would offer is to keep an open mind: not everything will be perfect and at times the experience might be challenging or frustrating. Living with a host family can be tricky as you have to fit in with another family's routine. It can be hard working so closely with another teacher, particularly if you don't get along. Obviously it is also hard living so far away from home for so long – I only did the four month program, but some people were there for the whole academic year. Overall, it is a fantastic experience provided you throw yourself into everything with an open mind; be prepared to be out of your comfort zone, and know that you are going to learn so many invaluable lessons that will stay with you for life!