What made you decide to come to JCU?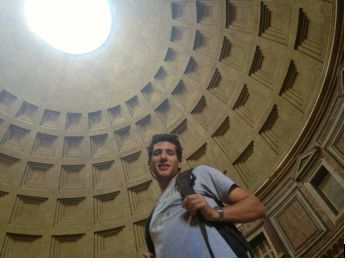 Henry: I heard about JCU through my uncle, who works with someone who studied here. I wanted a study abroad program in Italy that would also provide me with opportunities to explore Italy and Europe while still receiving a good education.
Have you found any differences in the academics or professors at John Cabot versus at your home school?
Henry: Most notably, the professors for my political science classes are Italian. They offer me a unique view on the subject. This is especially true in relation to American politics, because they look at American policy from the outside in, as opposed to my American professors at home.
It offers a new and enlightening outlook on current events, and forces me to look at the actions of my own country in a different way.
What advice would you give students considering studying abroad at JCU?
Henry: I suppose I would tell them that arriving in Rome will be a bit of a culture shock at first, but if you're open and willing to embrace a different kind of lifestyle, you'll have a great time!