Why did you decide to teach abroad with WorldTeach in Ecuador?
Jimalee: I had been accepted to the WT Bangladesh program for 2011/2012, but about three months before I was schedule to depart for the Bangladesh program, WorldTeach decided they no longer wanted me for that program. Of course, it was an extremely frustrating situation. If I had not been well-suited for the Bangladesh program, I should not have been accepted to it. I was in Cambodia and soon scheduled to leave for Uganda when I got the news, which made it hard to look for other jobs, volunteer or paid. Though I was not appropriate for the Bangladesh program, WorldTeach offered to let me transfer to one of their other programs, so I decided to do the WorldTeach Ecuador program because it departed at nearly the same time as the WorldTeach Bangladesh program (and because all the placements with WorldTeach Ecuador are for teaching adults). I had never been to any countries in South America, so I thought it could be a worthwhile experience.
Ecuador is a country that has never been on my list of places to work in or visit. In fact, I had never really given any thought to Ecuador, but by virtue of the fact that my position with WorldTeach Bangladesh fell through, I had the opportunity to spend time in a country that I had never considered, and I'm happy to have met and hung out with Ecuador. Even though, initially, I had not chosen the Ecuador program, I have to say that overall, it was a good experience.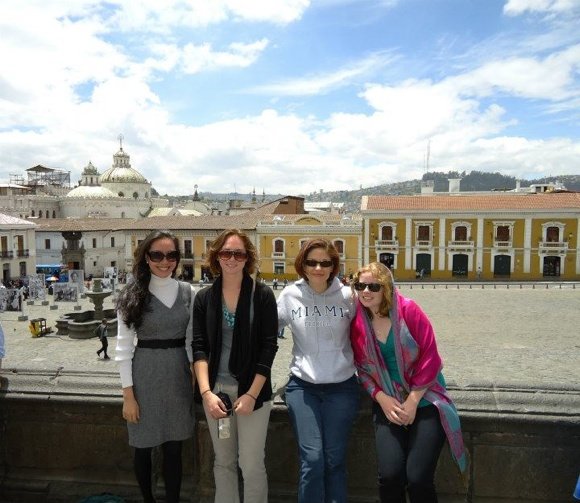 What made this teach abroad experience unique and special?
Jimalee: The students I taught and the friendships I made with other volunteers were the best part of the WorldTeach Ecuador experience for me. Ecuadorian students are typically willing learners, who are not afraid to practice their English. I appreciated their enthusiasm and willingness to do all kinds of activities. They also seem to be passionate and enthusiastic about life in general. And, as for my fellow volunteers, somehow volunteering together and going through the same Ecua-experience helped us to form strong bonds. Those who volunteer together, stay together?
Everyone gains something different from time in a new country. For me, the biggest lesson that I took from Ecuador was a shift in focus of what is important. While I have mostly lived in societies that value busyness and constant strivings for accomplishments, Ecuador does not operate on a frenzied, fast pace—it's more of a work-to-live-than-live-to-work place. This was a very important lesson for me, and one that was hard-earned.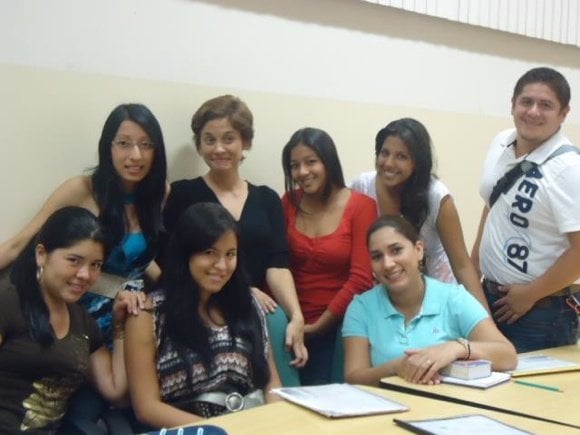 How has this experience impacted your future? (Personally, professionally, etc)
Jimalee: At the time I became a WorldTeach volunteer I already had ten years of ESL teaching experience, but every teaching experience I have - every new school, country, or culture I work in - helps me to become a better teacher. Every context is different and requires adaptability and a different way of approaching teaching. I do believe that my time at WorldTeach (as well as other teaching experiences) has probably helped me get the job I have now which is, ironically, in Bangladesh.
There is quite a bit of street crime in Ecuador, but I feel that my time in Ecuador has made me a better traveler. I had to adapt the situation there and learn ways to stay safe, and those skills help me as I continue to travel.
What is one piece of advice you would offer to someone considering teaching abroad in Ecuador?
Jimalee: Be committed, and take your commitment seriously. Before you agree to take on a long-term volunteer position, make sure that you are going to see it through. In my group, when the going got tough, some of the volunteers got going, which was, frankly, irresponsible. When a volunteer early terminates, it leaves the school and the students without a teacher—a new volunteer will not arrive until the next cycle. Furthermore, a volunteer's early termination also helps to disintegrate the relationship between the organization that was left behind and WorldTeach.
Many volunteers in our group who had not taught before found teaching to be more difficult than they had expected. I agree that teaching can be daunting, especially in the beginning, but the good thing about the WorldTeach Ecuador program is that there is a lot of support. Volunteers struggling with their job can get the support of the field staff and other volunteers. There is always someone to turn to during the tough times, and most students in Ecuador are simply happy to have the opportunity to practice English with a native-speaker teacher. No one is expecting you to be Super Teacher.
Experiences living, studying, or working abroad can be like summer camp. You struggle in the beginning and cannot wait for the experience to end, but by the end, you don't want to leave.