Why did you decide to participate in the Marine Scientist Training program with Gapforce in the Bahamas?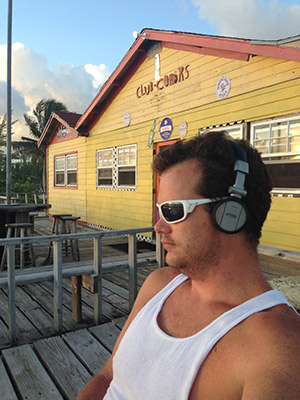 Warren: I decided to take a few years off from the corporate world and wanted to travel around the world. I have also been diving for a number of years and I have a passion for conservation of the ocean and the animals that live in it. I started to do research about programs where I could travel and make a difference. Gapforce was one company I found while doing my research. The program they offered checked all the boxes for me and it was based in the Bahamas, which I have always wanted to travel to. After the program, I discovered that with the courses they offered, this experience became a launching point and allowed me to move on to more marine research programs.
What made this experience unique and special?
Warren: What made this trip so unique was the diving, it was astounding, the reef structure is something I have never seen. The many blue holes are also something you must experience. Once we completed our training it was very rewarding to know that the survey dives we were doing where making a real difference. What made the trip special, the other volunteers on my trip. we had people from all over the world. everyone was so wiling to learn and share their knowledge, it was very special group of friends to share the experience with.
How has this experience impacted your future?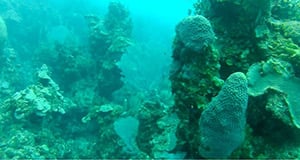 Warren: I was so inspired by my trip to continue with marine conversation that I have started studying again. I want to continue to make difference and help educate the general public about the conversation efforts been made to save our oceans. I will continue to travel and learn as much as I can. I ran a dive club and school back in South Africa, I am looking at opening a eco-diver program back home using the techniques and courses we where taught by Gapforce.
What was the highlight of your experience?
Warren: King Kong dive sight, an oceanic blue hole. It was just amazing to be able to dive inside the blue hole. We dived around the outer edge then dropped into it. We were greeted by a huge leather back turtle who swam just ahead of us for about 10 minutes. It felt like the turtle was leading our dive, then just before we started our ascent back to the surface we had 5 sharks cruise past us. I have been diving for nearly 9 years now and that is in my top 3 dives EVER!
What is one piece of advice you would offer someone considering going on this program in the Bahamas?
Warren: I would say that you need to go there with and open mind, the culture is different. It's a very simple and basic life in one of the most extraordinary places in the world. There is a saying on Andros, "it's a ting" what that means is, things get done just at Bahamian speed. Life there is run at a slower pace and sometimes it can be a little frustrating.