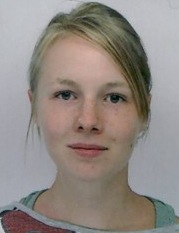 Why did you decide to study abroad with ICADS?
In preparation of my internship at the Ministry, I wanted to learn at least some Spanish. Both to be able to communicate with my colleagues (though my commission at the Ministry would be in English) but also in order be able to understand the country in a more profound way. Without speaking the language, you will never be able to really get to know a country and its people. Plus, people appreciate your attempt on learning their language very much, and will treat you differently than when you approach them in English.
This programme at ICADS was perfect, because it also taught me about the history, culture and politics of the country. All of which were very important in understanding the happenings at the Ministry.
What made this study abroad experience unique?
I had never before lived with a host family, which really makes you part of the society as opposed to just a visitor. Speaking the language and having all the knowledge about the country and region made it easier to really immerge in the country. While of course you'll always be the strange foreigner from a country no one has ever heard of, but I got access to at least some extent. So I lived very independently there and constructed a real Tico life, but always knew I could return to ICADS for help (also after my programme there had ended). I had never been that far away from the Netherlands before, and still felt very much at home.
How has this experience impacted your future?
I wanted to find out whether I would like a job in which I'd live at many different places. What I found out is that I have not much trouble being away from 'home', because I quickly construct a new home in the country I end up in. Also, living in Costa Rica and the things I learned at ICADS about Latin America made me rethink the meaning of my life in the Netherlands. I want to find a way to make Costa Rica part of my life, because it enriches it and gives it more meaning. I might thus try to find a job somehow keeps me connected with the region there and its history, starting with making it the topic of my master's thesis.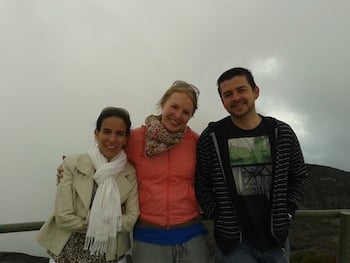 What did ICADS do for you and what did you need to do on your own?
ICADS gave a very warm welcome to the country: I got picked-up from the airport, was welcomed by my host mom and taken away for the weekend by my host sister. The following Monday ICADS introduced me to some cultural do's and don'ts of the country, took me to withdraw money, helped me to open a bank account and even helped me with some visa difficulties I had.
Throughout the four weeks of courses they answered every question I had, took me to second hand book stores and helped with finding a place to stay after the programme ended and my internship started. (The internship was not part of ICADS!) They were always there, which is the most important thing they could do to give me a safe feeling.
What was the best place you visited outside of your study abroad city?
I travelled a lot and it would be unfair to list one of these places as the best. There are many things you can go to within the proximity of the city on a short bus ride (Playa Hermosa, Volcán Poás, Volcán Irazú, Volcán Turrialba, Manuel Antonio, La Fortuna/Volcán Arenal, to name a view).
I also very much enjoyed driving through the more remote parts of the country where the San José world is very far away: Volcan Tenorio, Venecia de San Ramon, Upala, San Isidrio de General. Liberia is a wonderful city and at Playa Grande in Peninsula Nicoya I had my first surfing experiences. Make sure to buy a good travel guide and if you are able to rent a four-wheel drive at some point, visit the less visited places! ICADS will provide you with the language skills and cultural understanding to really get to know the country!