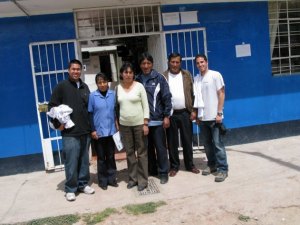 What led you to volunteer abroad with CCS in Peru?
Tai: My friend and I were in our second year of undergrad and we were looking for a program that offers volunteering in the medical field to add to our experience for medical school.
We searched on our school's website and Cross Cultural Solutions was the one that offered full accommodations (volunteering program, housing, food, extra activities, weekend trips).
They also offered an impressive list of locations that interested us.
Describe your day to day activities as a volunteer.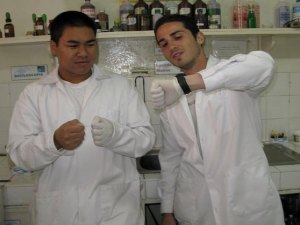 Tai: Being in the medical volunteering/internship program, we worked in the hospital office and lab everyday. In the mornings, we would go to our assigned hospital and work in the lab testing blood and urine samples for various disease, check in patients for their appointments (pull up medical history, understand reason for visit, check pulse) and help the doctor with checkups, inputting paperwork and running paperwork to the pharmacy to ensure right prescription was ordered.
In the afternoon, various activities include language classes, volunteering in and out of you assigned field or tours of country and cultural lessons.
What made this volunteer abroad experience unique and special?
Tai: What was unique in volunteering in the medical field is that the doctors allow you to be very hands on in every activity. There is an understanding of willingness to learn and a sense of trust build from the beginning.
You're not just listening but your learning by doing as you go and soon you learn how to be a worker of the hospital instead of just a volunteer.
The special part is that I was able to go with my best friend from college. We pushed each other to succeed in specific task and were able to spend quality time with each other by learning about each other and ourselves.
If you could go back and do something different, what would it be?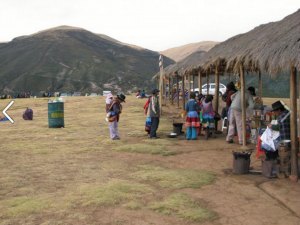 Tai: I would take more advantage of the afternoon programs and volunteer in more than one field. You can go to school and study in one major but going out of your shell and volunteering in other fields may help you find your niche and seek something that you may enjoy better.
How has this experience impacted your future?
Tai: Personally, it allowed me to appreciate what we have in the states. It made me feel more rewarding than just donating money because by going and offering your help it shows more of a appreciation value to those that are on receiving side of the help.
Professionally, it offered more of a determination to my career path and verified the love I had for my career path.