Why did you decide to volunteer in Albania with Love Volunteers?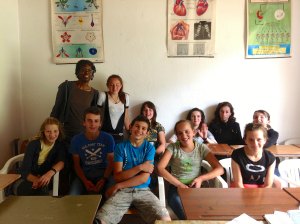 Kirsten: The previous year I had taken a 9-country, 6-week trip through Eastern & Western Europe. And I remember thinking then that the next trip I would take would combine some volunteer work with it. I had had the idea before, but had never really acted upon it.
So when I returned, I started to research about volunteering abroad and planning my next trip. I chose Albania and the program with Love Volunteers because I was very curious about Albania (it was a country I didn't know much about).
I thought I could offer my skills as an English teacher, and it was still in Europe and I could blend my other travel plans around the volunteer opportunity. Also, Love Volunteers has reasonable fees and seemed to have worthy programs. I also was interested in the challenge of teaching in another country.
What was the best moment of trip?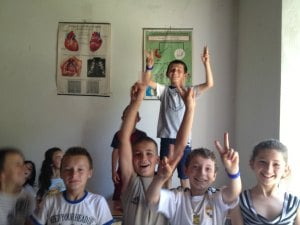 Kirsten: There are a few things that made my time in Albania very special. First, the opportunity to stay in a host family's house was very special. The family was very warm & hospitable. And although I didn't speak Albanian and they didn't speak English, we were able to communicate and they really made me feel like part of the family.
I also got a window into their lives and could see how hard every member of the family worked, from the grandparents to the youngest kids. I truly understood the rhythm of the place from staying with them and learned more about the culture of Albania.
Second, teaching at the school and being welcomed as the "English teacher" was very special. The kids were great and eager to learn and a lot of fun! I usually teach college-aged students, so at first, younger kids were a challenge, but their enthusiasm and my having to dig deeper as a teacher and create my own materials & methods without the my usual tools, helped me become a better teacher and helped me relate to them better. After all, kids are kids wherever you go.
Third, I learned how beautiful Albania is! With the help of some of the people in the village, I was taken to other parts of Albania and learned about how lovely it is.
Is there anything you wish you would have done differently?
Kirsten: I think that there's not much I would've done differently, but I suppose I would've learned a bit more Albanian before I went. Also, I would have brought more materials for the school & kids.
Has your worldview changed at all as a result of this trip?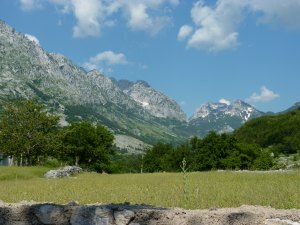 Kirsten: I think my worldview has been enhanced. Albania was different to what I knew in North America. But as with all travel experiences, I think that I learned that there are many ways to live, and there is no particular "right" way.
From my standards, it seemed that the people did not have much in way of material goods or access to them. But they were happy & thriving & living fulfilled lives. And that was a powerful lesson.
What advice do you have for someone considering this program?
Kirsten: The advice I would give is just to bring a few materials with you for the students/school. I hadn't realized that I would really probably be on my own without many items to to teach with. I brought some flashcards, etc., but it wasn't quite enough and I had to improvise while I was there. I made due and it all worked out for the best, but I would've brought more. So I would give that advice. And bring an open mind and enthusiasm!