Why did you decide to volunteer abroad with African Conservation Experience in South Africa?
Victoria: I was searching the Internet for volunteer programs with animals in Africa and found the African Conservation Experience (ACE) website. They have many projects, all of them different and working with animals. I was interested in volunteering with two different programs and they took care of everything.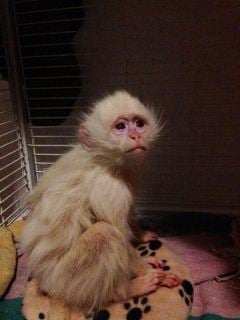 The transfer from the airport to the first Project, the transfer from one Project to another and the transfer from the last Project to the airport was included. So I didn't have to worry about that at all.
I exchanged some emails with them so I could ask all the questions and they answered as soon as they could. I never had to wait. And the way they treated me was amazing.
They also have a person in South Africa who you can call at any time and for any reason and he'll help you with anything you need. All this things made me confortable with ACE and that's why I decided I wanted to do my volunteering with them.
What made this experience unique and special?
Victoria: I volunteered for two weeks at Khulula Wild Care and working hands on with the animals is just a unique experience. Working with the white rhinos was the most special experience I had at this rehab center. But there are so many animals, all of them so different that you just love every moment of the experience.
They also make trips to Kruger National Park, which I think is a great opportunity everyone should take, specially if you are not touring after volunteering. We could also go to Chimp Eden, a chimpanzee sanctuary from the Jane Goodal institute that´s really close to the Care for Wild reserve.
These tours are optional, but I highly recommend them. It´s a way of knowing the wildlife better at Kruger and Chimp Eden and opens your eyes about the reality of having wild animals as pets.
How has this experience impacted your future? (Personally, professionally, academically, etc.)
Victoria: I'm studying to be a vet in Spain. But I always wanted to work with the wildlife in Africa. Volunteering at Khulula made me realize I definitely want to work with the wildlife and hopefully I'll work at a rehab center or with them.
As they have a rhino Project, taking care of the rhinos orphaned by poaching, makes you realize how important it is to educate everyone about poaching, not only in Africa, but all over the world. Poaching is a problem in Africa, not only for rhinos, but for elephants, cheetahs, leopards and lions too.
It also teaches you that taking care of an orphaned animal is really hard, as we cannot take care of them the same way their mother would, so sometimes, doesn't matter how hard you try, the animals don't make it.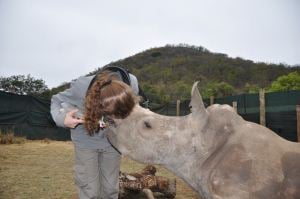 What is one piece of advice you would offer something considering volunteering abroad in South Africa?
Victoria: Volunteering in Africa is a lot of fun. But it is also a lot of work, especially at a rehab center. The animals that they have can be sick and need a lot of attention or special care.
So there might be some days when you will barely sleep or days with no free time. It's definitely not a vacation and you are not going to a hotel, there's help needed at every time and you have to be willing to help.
Also, there are usually other volunteers from all over the world, so respect is a really important thing during your stay. I made a lot of friends during my two weeks, we all have the same feelings for the animals and that made us a big group.