Why did you decide to volunteer abroad with Village Volunteers in Ghana?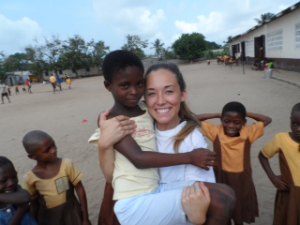 Sierra: I decided to volunteer abroad with Village Volunteers is because I was able to work in a school, it was affordable, it included food and housing, and I was able to do what I wanted to do and have a lot of freedom.
What was the hardest or most challenging part of your experience? The most rewarding?
Sierra: The most challenging aspect of the trip was trying to communicate to the children when they didn't speak much English.
The most rewarding part was being able to see the children grow and to see the love they emulate. It was so cool to see how even though we couldn't really communicate we became such good friends and I could see how all their personalities are unique and special!
Tell me about one person you met.
Sierra: Some one i met that I will always remember is a girl named Angel. She was the first child i met in my village.
She was so friendly and so nice. She was a little crazy at times, but I loved watching her grow in school and learn to pay attention better. I will always miss her sweet and unique personality.
What do you miss the most about Ghana or your experience?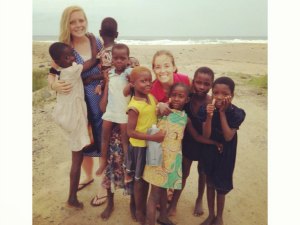 Sierra: The thing i miss most about Ghana is the people. Everyone wants to talk to you and be of assistance. No joke- EVERYONE! It was so cool to see how much they cared about your well-being.
I also loved the beach and being so close to it. I would go on a walk by the beach at least once a day. It was breath taking.
What advice would you give to future volunteers considering this program?
Sierra: Some advise I would give to some future volunteers is to live it up down there. Try everything.
Yes, use caution but don't be afraid to try new things. Constantly ask what some new things are to try and do.
Talk to people, and play with the children! Don't waste any time because you may not ever be able to go back.