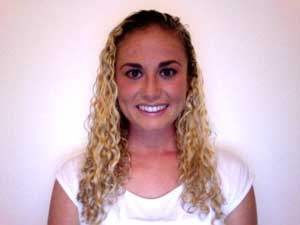 Why did you decide to study abroad with IES Abroad?
Katie: I studied abroad with IES because of the variety of courses they offered for both my major and minor. I knew I wanted to study in Italy, it just came down to what program offered the best courses for my needs. I thought it was great too that IES Milan partnered with universities in Milan to offer even more courses. I took two econ classes at Universita Cattolica and I also thought that was a great way to get to know life as an Italian student.
What was the best place you visited outside of your study abroad city?
Katie: My favorite place I visited outside of Milan was definitely Sicily! I went with two of my friends I met through IES and we had an absolute blast. We stayed in Catania and went on day trips to Siracusa and Taormina. The views were breathtaking and the food was even better.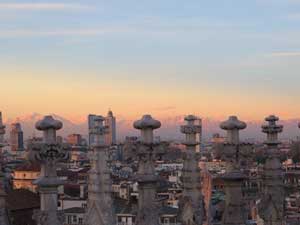 I think we made a point of eating arancini and cannolis everyday. Milan was still a little chilly when we went in April so, the warm sun and beaches made us never want to leave. The atmosphere in Sicily is so calm and relaxing, no one is ever in a rush, I definitely want to go back someday.
Describe your favorite must-have food that you tried abroad
Katie: By far and away the best food I ate in Milan and in my entire life was pizza from Sponitinis. I still talk about how amazing it is. It is not stereotypical "Italian" pizza. It is thick, but so light and fluffy with a perfectly crisp bottom and cheese melted all over it. My mouth is just watering thinking about it. I believe there are 3 or 4 Spontinis in Milan, but the one I always went to was right down the street near the IES center, super convenient. Of course there are also panzerottis from Luinis near the Duomo and gelto everywhere you go!
Did you forget to pack something important? Did you feel as if you were missing something?
Katie: The biggest advice I always give to people when they are about to study abroad is you really don't need much. IES provides you everything you need if you are staying in an apartment and you learn to live off of very little. I had a one 50 lb. bag to carry over with me and that was more than enough.
You learn to travel very lightly and whatever you forgot to bring, chances are you can buy it at a store when you land. I learned how to stretch laundry and toiletries as long as humanly possible and I still looked like a normal human being. Don't stress about packing too much either. If you are debating packing something, chances are you don't need it.