Term
Academic Year, Fall, Spring
Need-based funding, Merit-based funding, General grants/scholarships, BIPOC funding
View Other Details

Program Details

Housing

Apartment

Dormitory

Host Family

Pricing

Price Details

Contact IES Abroad or see website for details: www.IESabroad.org/milan

What's Included

Accommodation

Classes

Wifi

What's Not Included

Airfare

Visa
27 travelers are looking at this program
Ciao e benvenuti in Italia! Milan is a wonderful blend of classic architecture and Italian culture as well as a global center for finance, education, commerce, design, and fashion.
With a wide range of majors to choose from, students can enjoy the flexibility to choose what program will best fit their academic goals. This study abroad opportunity welcomes students of all Italian language levels, whether they speak no Italian whatsoever or are fluent. Featured programs include Art, Music, Business, Italian Language, Design and Fashion, as well as Social Sciences.
Milan will be your classroom. Only in Milan can you marvel at the grandeur of the Duomo, see the artistic detail of Leonardo da Vinci's "The Last Supper" in person, and find classical manuscripts at the Biblioteca Ambrosiana. In addition to the academics, students will also enjoy the ability to participate in field trips, ranging from a weekend in Tuscany to a ski weekend. Welcome to study abroad!
As part of IES Abroad's Global Good Commitment, IES Abroad employs sustainability measures in the following ways:
-Moving toward more sustainable Headquarters and Centers abroad
-Producing printed materials mindfully
-Hosting events and conferences in LEED-certified buildings
-Purchasing carbon offsets for staff air travel
-The formation of the IES Abroad Sustainability Team - a dedicated group of volunteers responsible for implementing sustainable practices across our organization. The team comprises of members across our Centers, departments, teams. It is truly a global effort, and we are better for it.
Program Highlights
Experience the vibrant atmosphere, charming culture, and delectable foods native to Milan.
Choose to live in a homestay, local apartment, or dormitory; all three of which provide a unique cultural experience and connections to Milan residents.
Take an Italian language course (included) and explore optional internship opportunities and subject-related field trips.
Enjoy trips that highlight the true beauty of Italy, such as excursions to Tuscany, Sicily, the Alps, and Lake Maggiore.
Climb to the top of Il Duomo, stroll the fashionable streets of Via Montenapoleone, or wander the grounds of the Sforzesco Castle--all quickly accessible from anywhere in the city.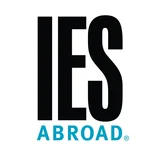 IES Abroad Scholarships and Financial Aid
Financial limitations shouldn't prevent you from studying abroad with us. That's why IES Abroad offers more than $6 million in scholarships and aid. IES Abroad offers a number of diversity scholarships and grants to provide opportunities for traditionally underrepresented communities in study abroad.