Why did you decide to participate in UltimateOz's 7 Night Sydney Arrival package?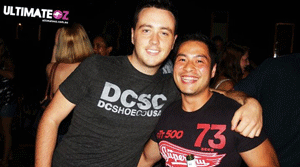 Alex: I was heading to Australia on my own and was a bit apprehensive about not knowing anyone so I did some research online and saw UltimateOz's Arrival Package.
There were some other alternatives, some more expensive and some cheaper, but this one looked like it had the best activities and everyone looked so excited in the facebook pictures.
What made this experience with UltimateOz unique and special?
Alex: I met some amazing people that I'll never forget. The guides were amazing and took care of everything. I especially loved meeting a real-life "wild" Kangaroo that just chose to hang around the UltimateOz base camp.
Tell me about one person you met.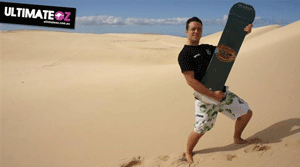 Alex: One of the stand-out people during the entire week was one of the UltimateOz staff members "Little Dan" - he was very knowledgeable and steered a bunch of us in the right direction in terms of getting work and where to travel in Australia - he also had some great banter.
He was the life of the party and just a generally great guy.
What was the best moment of the entire trip?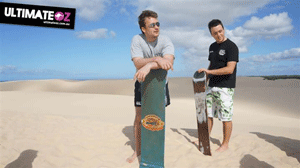 Alex: I loved the sandboarding a Port Stephens as well as the Harbour cruise with everyone - there were a lot of laughs, great music and some nice cold beers!
What do you the miss the most about Australia or your experience?
Alex: Nothing - I'm living here permanently now! I loved it so much I couldn't face going back to Scotland!