Why did you decide to enroll with Cross Cultural Solutions in Costa Rica?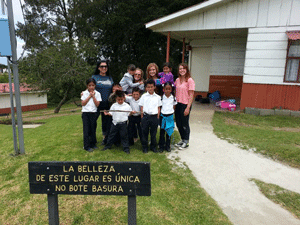 Alyssa: I decided to enroll with Cross-Cultural Solutions (CCS) in Costa Rica because I had completed a service trip a year prior through YUDA Bands, and I wanted to make an impact again.
Through very thorough research, I found that CCS offered everything I was looking for in a service abroad program. It was flexible in timing, which was necessary as I am a student.
They were also very helpful in funding my trip, with fundraising tips, extending my deadlines, and offering me a scholarship. Most importantly, CCS was safe and reputable, which was significant to me as a teenage girl traveling abroad alone.
Do you feel like you made a significant impact on the local community? Why or why not?
Alyssa: I was only able to stay in Costa Rica for a week, so I doubt my efforts in that short of a time made a lasting impact on the school and students I volunteered with.
However, I know that each day that I spent at that school made a difference in those teachers and students' days, which I think is still significant. Those teachers were highly understaffed and discouraged from not being able to spend enough time with each student.
During my time there, I was able to work on fixing the school gates, a job the teachers would've had to do on their own time, which gave them more time to teach their students. I was able to spend extra time focusing on a troubled student so the teacher could spend tend to the rest of the class.
I was able to keep the kids entertained at recess so the teachers could have a moment to breathe. I know these things made their lives a little easier that day, and the students' school day a little more meaningful. I believe that is significant.
What did you wish you knew before going to Costa Rica?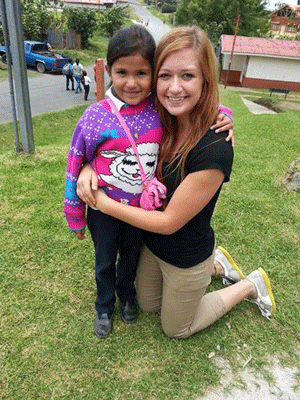 Alyssa: I felt very well prepared going to Costa Rica.
CCS has their volunteers go through several training sessions that cover the basis of everything you need to know, from the program specificities to the Costa Rican culture and volunteer placements.
They even have you virtually meet other volunteers traveling at the same time as you. Your Program Site Specialist quickly answered any question you may have had before your trip.
I also found that the program was very transparent about everything you should expect from them and the country.
Because I had traveled to Guatemala the year before, I felt comfortable with the language, transportation system, and other cultural aspects of Costa Rica.
There isn't anything that stands out to me that I wish I had known before taking my trip.
Tell me about one person you met.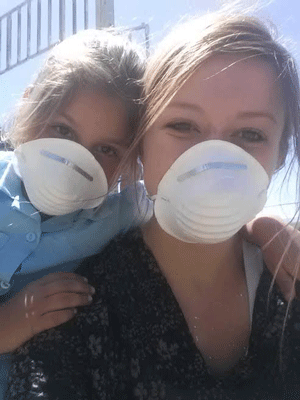 Alyssa: Traveling alone to Costa Rica, I was very unsure about the people I would meet while I was there, going in with low expectations.
However, as I waited at the airport for the other volunteers to arrive, I found that I connected quickly with four other volunteers who were girls around my age. They came from California, Texas, New Jersey, and Delaware.
We became close almost instantly. It's amazing how a foreign experience can bond complete strangers. Throughout our trip, we volunteered together, explored together, shared stories, and took excursions together.
I learned so much from those girls in such a short amount of time. I found how easy it is to befriend others who have the common passion of volunteer abroad. I still keep in touch with some of them, but even those who I don't, I will never forget.
There is an indescribable value in forming connections with people from different parts of the world with entirely different backgrounds in the name of a positive cause; it is a lesson I will carry with me for the rest of my life.
What was the best moment of the entire trip?
Alyssa: The best moment of the entire trip was my first day volunteering at the elementary school. I had a few butterflies in my stomach before hopping out of the van, not sure if I had what it took to make an impact at this elementary school.
We arrived just in time for recess, and right away a sweet little boy in Kindergarten ran up to me with no reservations, grabbed my hand, and pulled me along for an adventure. The rest of the week he was attached at my hip, ordering me to give him piggyback rides and insisting that I admire the cool leaves he picked from the tree.
In class, I got to teach him English and during recess he helped me (somewhat impatiently) with my Spanish. We brought each other so much joy throughout that week, and for me, it will always come back to that initial moment when he grabbed my hand.