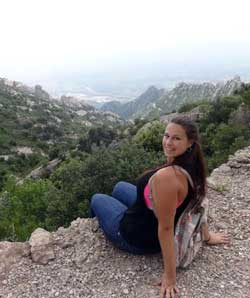 Why did you decide to intern abroad with Global Experiences?
Alexandra: In 2013, I arranged to study abroad in Costa Rica during the summer and France during the spring of 2014. After my summer in Costa Rica, though, I knew one semester abroad would not be a long enough experience in a foreign country. I began looking through my school and online for internship programs abroad.
I discovered many different programs that looked great, however Global Experiences definitely outshined the others through their personable staff and assistance along the way.
Looking online for a program can be scary, but after the multiple conversations I had with their staff and alumni, I knew Global Experiences was the program for me. They gave me feedback about my cover letter and resume and assisted my growth to becoming a young professional.
What was the best place you visited outside of your intern abroad city?
Alexandra: Throughout my stay in Europe I visited a total of 8 countries and fell in love with every country for a variety of reasons. However, the best country I visited by far was Poland. I visited both Warsaw and Krakow.
From their exquisite cuisine to their hospitable citizens, everything was absolutely perfect. It was fascinating to see how a country with such turbulent history stayed so strong in their cultural practices and language.
Although many Polish could not speak English, I was able to find my way around the towns and learn a substantial amount about their culture and history. It was not a place I had desired to visit, but now I know I will be back again someday soon.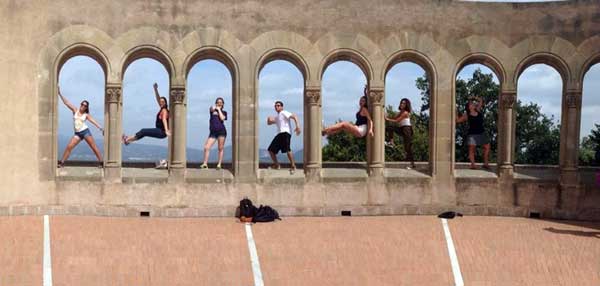 Tell us about any interesting cultural tidbits you noticed about your country:
Alexandra: Spain is a country rich in cultural practices. The citizens are exceptionally nice and extremely relaxed. If you have a meeting with someone in Spain around 10:00 am, they will most likely not arrive until 10:30 am. It is not rude, just a more relaxed way of life.
During work hours my coworkers would go for coffee breaks many times a day. They are very interested in building relationships and having a good time, as you can see through the multiple cafes around the cities where people go to have a coffee and enjoy each other's company. Dinner is also much later and people don't normally eat until 9:00pm.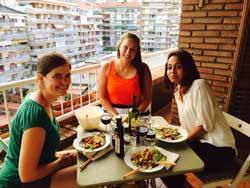 These meals are also longer and more relaxed. You never feel as if you are being rushed out of a restaurant as it's necessary to ask for the check in order to pay for your meal and leave.
Do you think your program changed you as a person?
Alexandra: I am definitely a more globally aware person. I have been able to experience a new culture first hand and meet people from different parts of the world that I would have never met by staying at home.
After living in a new environment, I have also learned to adapt to any new circumstances in my life, whether it be to a new living arrangement to a new culture to a new language. I am fully prepared to take on whatever challenge lies in my path. I know I can accomplish anything if I just work hard and stay focused on my goal.