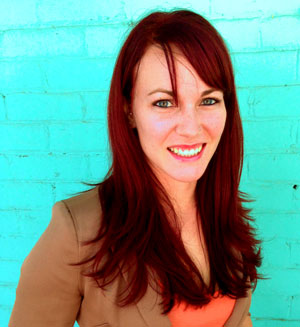 Give us a little intro!
Lauren: Lauren is the Director of Operations for Flame Tree Initiative. She holds a Master's degree in Development Practice from the University of Arizona. She has experience working abroad in Mexico, Panama, Costa Rica, and Cambodia. She is also the Training Director for the Tucson Chapter of the AMIGOS organization. When she's not at work, Lauren can be found hiking with her Shiba Inu, Molly.
Why did you pick this program?
Lauren: I first got started with AMIGOS over ten years ago. I honestly can't remember what first drew me to it, except the slew of beautiful pictures and stories that a friend of mine brought back from his summer in Paraguay. Travel, strong bonds with a new community, and adventure? It sounded both terrifying and exhilarating.
After my first summer in Panama, I was hooked. I loved being out of my element, meeting people from another side of the world. I loved the freedom and responsibility that AMIGOS affords its volunteers -- in my experience, there isn't another program out there like it. I went back to Mexico the next year.
And I've continued coming back, year after year. I love watching new generations of volunteers experience changes in world view and personal development. We begin each new year with a group of young people excited about social change and travel, and they return to us after their summers mature, well-spoken, and braver than they ever imagined. It's truly an inspiring process to be a part of.
Tell us about an experience you had that you could not have had at home.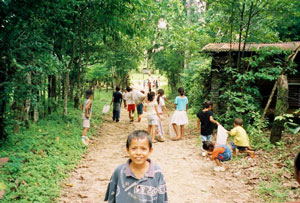 Lauren: One day, a few weeks into my trip, I got a stomach bug. I was curled up on my bed in a rural town in the middle of Panama, surrounded by my host family who spoke only Spanish. I was incredibly home sick for my bed at home and my mom. But when my host mom heard I wasn't feeling well, she rushed out to the store for Sprite and saltine crackers. My little host sister crawled into bed to cuddle with me and we waited out my sickness like that.
What started out as a very lonely experience turned into a memory of intense connection with a family from a completely different world. People I never would have met treated me like their own and I felt like I became a part of something new and beautiful. I will always remember them and love them for that summer of kindness and the unconditional love that they showed me.
What is one piece of advice you'd give to someone going on your program?
Lauren: Throw your expectations out the window. Remember that each new experience is a chance to grow and to learn. You will see, hear, smell, and taste so many new things so write it all down and take a few moments every day to stop, close your eyes, take a deep breath, and remember where you are and how you got there. No other experience in your life will ever be as intense, as beautiful, and as powerful as an AMIGOS summer.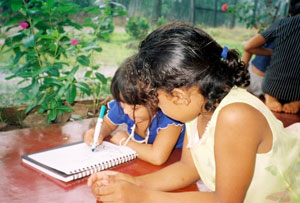 What is your favorite thing about AMIGOS?
Lauren: One of my favorite things about AMIGOS is that it has something for everyone. They have programs in entrepreneurship, child rights, the environment, public health, cultural preservation, and so many more. And it's not just for the traditional straight-A students.
The skills learned during training and during an AMIGOS summer are life-long strengths that can translate to nearly any career path. Volunteers who struggle in a rigid, traditional school environment might have incredible success in AMIGOS because it allows you to build your project to your own skills and interests.