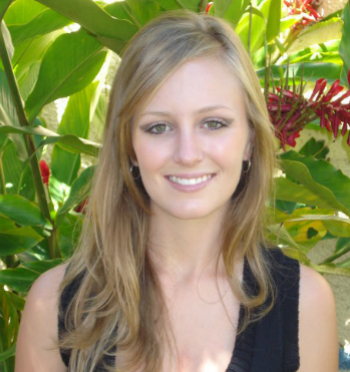 If you could do-over one thing, what would it be?
Casey: At one of my first study abroad orientations, Ryan Larsen, Assistant Director of International Programs at UNLV, spoke of the importance of keeping a journal. I took the advice and went to Wal-Mart to buy my journal. Did I take the advice and actually write in it? The answer is no and it is my biggest regret. In fact, I still regret it and I studied abroad 6 years ago! Sometimes when I meet up with someone I studied abroad and we get to talking and they ask, "Remember that time…." It really irritates me when I can't remember and each year the memories fade more and more.
Of course, you'll remember the big stuff but what about the day your host mom helped you bake, the day your host brother helped you finish that hard homework assignment, or the day that you and all your friends got lost in the capital? Some of those small details are really worth remembering!
How has this experience impacted your future? (Personally, professionally, academically, etc)
Casey: First off, I didn't know what I wanted to do with my life until after I studied abroad. The experience was the most wonderful adventure of my life which is why I decided to pursue a Master's in International Education and spend my life telling everyone about it!
Personally, well I am not the same person I was when I left the U.S. Experiencing another culture changes your life. I have adopted many aspects of the Costa Rican culture and many of them involve being more environmentally friendly. At times I find it hard to hold a conversation with people whom I used to talk to on a regular basis, I blame this on me being so much more open-minded. You come home changed but the people who stayed behind are the same and sometimes the reverse culture shock is the hardest thing you will deal with throughout the study abroad experience.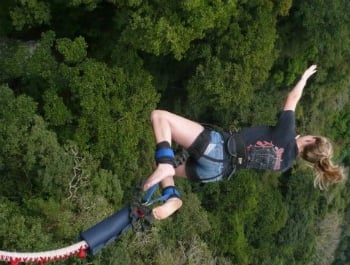 Describe your most meaningful souvenir and why you love it?
Casey: My most meaningful souvenir....does my husband count? Well, if not I would have to say my chorreador. A chorreador is a device used to make coffee in Costa Rica. It is wooden with a hole where a sock-like filter hangs. You add coffee grounds to the filter and pour in the hot water.
My host dad does wood work out back and he's always creating beautiful pieces. He caught me admiring his work on several different occasions and I was so delighted when he presented me with a handmade chorreador. Not only are they awesome contraptions but the fact that he made it himself made it even more special! I use it every day (with Costa Rican coffee, of course) because coffee made like that tastes way better than coffee made with a coffeemaker.
Describe a goal you set and how you went about accomplishing it.
Casey: Well, my husband was the very first person I met when I arrived in Costa Rica. After two weeks I knew 4 months wouldn't be enough so about a month into my semester long stay I extended to stay the full year. However, I only had enough money for one semester. That being said I had to find a way to make it work.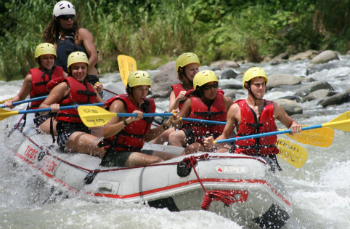 I did a lot of googling and walking around town before I found Intercultura, a language school not too far from my host family's house. I went inside to talk to the Director to see if it would be possible for me to work there.
The problem was the position required a degree or a TEFL (teaching English as a foreign language) certification. I spent 2 months getting my TEFL certification online, observing classes at the school, and completing tasks for the Director before I got hired! I was the youngest English teacher at the school and it was difficult keeping up with my classes at the university in addition to the tasks I had to complete for my certification but in the end my hard work paid off.