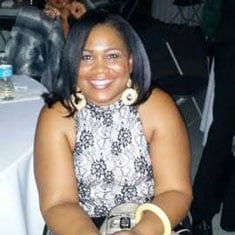 Why did you decide to go abroad with your provider?
Carol: I decided to go abroad because I felt that I was limiting myself with the knowledge and experience that would make me competitive in the job market. I was already a much older student as compared to the average college student and therefore I had to think of ways to stand out but also be relevant.
I was little intimidated by going to China at first and it was reading the thoughts and experiences of people that had gone before me kind of eased my apprehension somewhat.
What did your provider do for you and what did you need to do on your own?
Carol: My summer session program was through USAC and it was a remarkable experience. There was plenty of pre-scheduled cultural activities/field trips that I certainly felt like I would not have experience had they not be pre-arranged. There was still plenty of time to explore informally or on your own There were classes to choose from Economics, Mandarin ( beginner to advanced) as well as Tai Chi.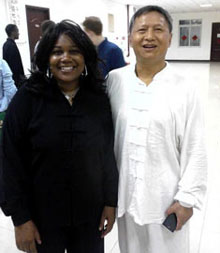 Do you feel you got a chance to see the city from a local's perspective?
Carol: I definitely feel as if I was able to view and assimilate in a local way. Now Of course I stood out and was considered somewhat of a celebrity, but for the most part I was able to observe and in some cases participate in some of the things that were unique to the locals from some of the rituals to the , cuisine and style.
Describe your most meaningful souvenir and why you love it?
Carol: I would say my most precious souvenir, if you can call it that. Is my official Tai Chi uniform. I took Tai Chi and was transformed by the simplicity in the movements and rhythm of it. It brought about an inner peace that I have heard described by people who take up Yoga.